Now Exhibiting - City Hall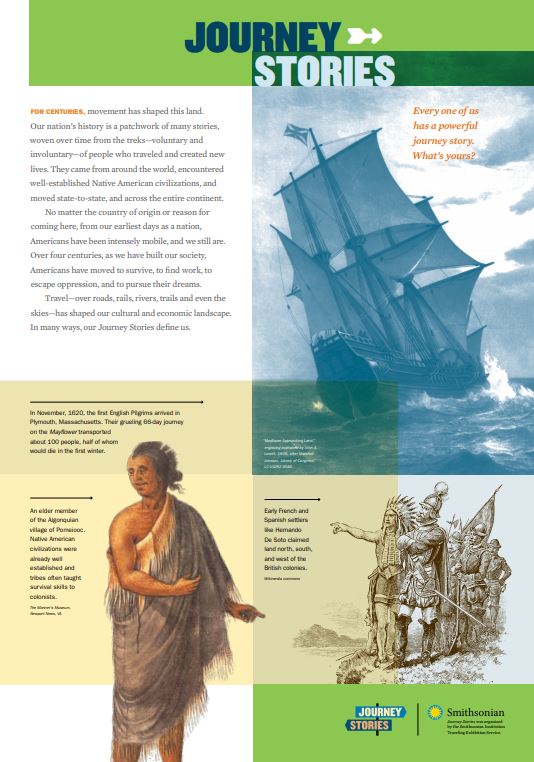 For four centuries, movement, across short distances and far, has shaped America. Our nation's history is a patchwork of many stories, woven over time from the voyages of people—voluntary and involuntary—who traveled to build new lives state-to-state, across the continent, and from around the world.
No matter the country of origin or reason for coming here, from our earliest days, Americans have been intensely mobile, and we still are. Travel over roads, rails, rivers, and trails—even the skies—have shaped our cultural and economic landscape. In many ways, our Journey Stories define us.
This seven-poster exhibition includes important chapters such as Western expansion and Native American displacement, African American migration from the Deep South, and important developments in transportation technology.