Adult Summer Reading
Many Trails, Many Tribes
This summer's adult reading program combines books, films, and an exhibit of Native American Art from the
Picturing America
collection created by the
National Endowment for the Humanities
. Prints are on exhibit in the
Computer Lab at the Greenwood County Library.
Although we're out of free copies of the selected summer titles, copies are available for borrowing in print and ebook format.
The Absolutely True Diary of a Part - Time Indian
by Sherman Alexie
Thursday, June 14, 1PM.
American Veterans Auditorium
Thirteen Moons
by Charles Frazier
Thursday, July 12, 1PM
American Veterans Auditorium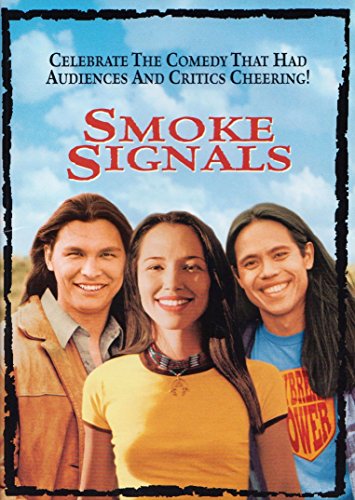 Smoke Signals (1999)
Stars Adam Beach, Evan Adams, & Irene Bedard
Subtitled for the deaf and hearing - impaired
Based on stories from The Lone Ranger and Tonto Fistfight in Heaven by Sherman Alexie
American Veterans Auditorium
Squanto: A Warrior's Tale (1994)
THIS SHOWING HAS BEEN CANCELLED. THE DVD IS AVAILABLE FOR CHECKOUT.
---
Digital Library
The Greenwood County Library System offers several different ways to access digital materials from home. You can access these materials 24/7 through your home computer or mobile device. The Library offers a wide range of digital library materials, including eBooks, eAudiobooks, music, and more!
---
Not sure what you want to read next or do you want to try a new author? Do you want to try a new genre? Get access to the Library's newest titles and get recommendations for great reads sent straight to your inbox. Click here for more information and to sign up.
Photos or videos may be taken at Library events and activities for Library use in promotion and publicity. Anyone not wanting to have their photo taken should notify Library staff at the time of the event or activity.