Welcome to the Joice Public Library
Online Catalog and Web Page.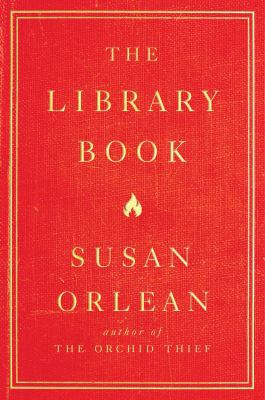 The Library Book
by Susan Orlean


Publishers Weekly New Yorker staff writer Orlean (Rin Tin Tin) doubles as an investigative reporter and an institutional historian in this sprawling account of the 1986 fire at the Los Angeles Central Public Library. On April 29, 1986, just before 11 a.m., a fire broke out in the stacks of the main branch and burned for seven hours, destroying 400,000 books and damaging hundreds of thousands more. Harry Peak, the man police believed started the fire, was arrested but never charged. Orlean's investigation into the fire-Was it arson? Why would Peak, a struggling actor and frequent patron of the library, want to burn it down?-leads her down the library's aisles of history, as she seeks out books on the flawed science of arson forensics along with titles from California serial killer Richard Ramirez's reading list to better understand the minds of psychopaths. Along the way, she introduces readers to California Public Library system staffers, among them Arin Kasparian, on the circulation desk; Kren Malone, director of the main branch; and Glen Creason, a senior librarian whose tenure spans "the fire [and] the AIDS crisis, which killed 11 librarians." Midway through, Orlean reveals her own motivation for her return to long-form journalism: her mother's dementia has made her acutely aware of how memories are doomed to be forgotten unless they're recorded. This is a persuasive reminder of the importance of libraries, whose shared spaces house historical treasures built with the common good in mind. (Sept.) © Copyright PWxyz, LLC. All rights reserved.
(c) Copyright PWxyz, LLC. All rights reserved