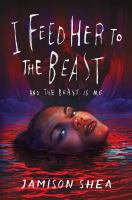 Publishers Weekly
(c) Copyright PWxyz, LLC. All rights reserved

Black teenage ballerina Laure Mesny makes a deal with an ancient evil to fulfill her heart's desire in this sharp, gruesome debut. Laure, a self-proclaimed perfectionist, attends the Ballet Academy of Paris. After dedicating her life to the art form, she yearns to take center stage during one of her school's productions so that she can prove herself worthy of a spot in the Paris Ballet. But years of being overlooked in favor of her rich, white peers prompts Laure to seek drastic measures. When an opportunity arises, Laure—at the suggestion of a classmate—ventures into the city's eerie underground Catacombs and bathes in a pulsating river of blood belonging to an eldritch god. But the power she obtains demands more sacrifice than she expected—or is willing to give. As new powers consume her, Laure begins literally transforming into a vicious creature beyond her imagining, threatening everything she's worked so hard for. Shea's raw, tension-filled emotional roller-coaster of a novel delivers frighteningly gory depictions of body horror. While the scares are grisly, Shea skillfully uses them to reveal hard truths surrounding institutions that capitalize on exclusion, and to depict the lengths one teen goes for acceptance and recognition. Ages 14–up. (Aug.)
---
Kirkus
Copyright © Kirkus Reviews, used with permission.

Laurence "Laure" Mesny puts body, mind, and soul into dancing for the Paris Ballet, but her dream of taking center stage remains unattainable until a mysterious supernatural force grants her the power to achieve her deepest desire. The dancers train hard to perfect their skills, including performing while injured and sabotaging others, and they're subjected to intense scrutiny, vituperative criticism, and a cutthroat environment. Even worse, the other dancers, who are overwhelmingly wealthy and white, bully Laure, who is Black, further isolating her and spurring her intense wish to be seen, respected, and loved. When dazzling Joséphine Moreau, the company's highest ranked dancer, suggests Laure strike a bargain with a mysterious being, she eagerly jumps headfirst into the unknown. But when tragedy strikes and Laure begins to transform beyond recognition, she wonders if she has traded one nightmare situation for a host of new horrors beyond her control. Equal parts dark, supernatural fantasy and mystery, this layered tale utilizes a spectacular arsenal of body horror, mythology, and the occult to explore mature themes around desirability, the consequences of unchecked power, and the apathy toward violence against girls engendered by a system that values perfectionism, pedigree, and submission over people's lives. Gory, gripping, and visceral; examines how supernatural and systemic power unleash the monster within all of us. (Fantasy. 14-18) Copyright © Kirkus Reviews, used with permission.
---
Book list
From Booklist, Copyright © American Library Association. Used with permission.

In ballet, a member of the corps is not supposed to stand out. For Laure Mesny, a student in the world of Parisian ballet, dance is all that matters—no matter what it does to her body, no matter how viciously the other students behave. Because Laure, both unusually talented and a queer, poor Black dancer in a world of privileged white ones, does exactly what she's not supposed to do: she stands out. She longs for the success of Joséphine Moreau, a student turned prima ballerina whose star has risen astronomically, and the security that success brings. But when Joséphine herself invites Laure into a dark underworld, a mysterious but alluring being offers Laure the power she craves—for a bloody price. The writing sometimes overwhelms the plot and underdeveloped secondary characters take the bite out of a late-breaking plot twist, but overall, this is a charged series starter, drenched in gore, that uses horror to interrogate the brutalities of a calcified institution and its impact on real lives. Horror and ballet fans alike will find much to love.