Reid-Knox Voter Issue Forums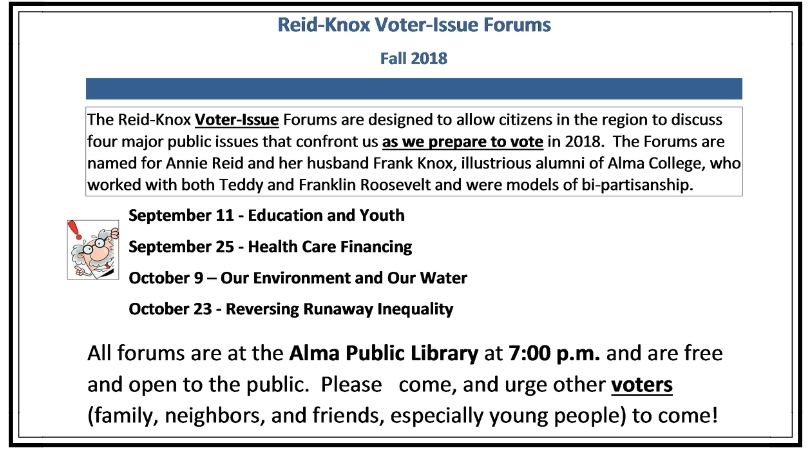 The Reid-Knox Voter Issue Forums are designed to allow citizens in the region to discuss four major public issues that confront us as we prepare to vote in 2018. The forums are named for Annie Reid and her husband Frank Knox, illustrious alumni of Alma College, who worked with both Teddy and Franklin Roosevelt and were models of bi-partisanship.
All forums are at Alma Public Library at 7:00 PM and are free and open to the public.
September 11 -- Education and Youth
September 25 -- Health Care Financing
October 9 -- Our Environment and Our Water
October 23 -- Reversing Runaway Inequality