Character Sketches 2018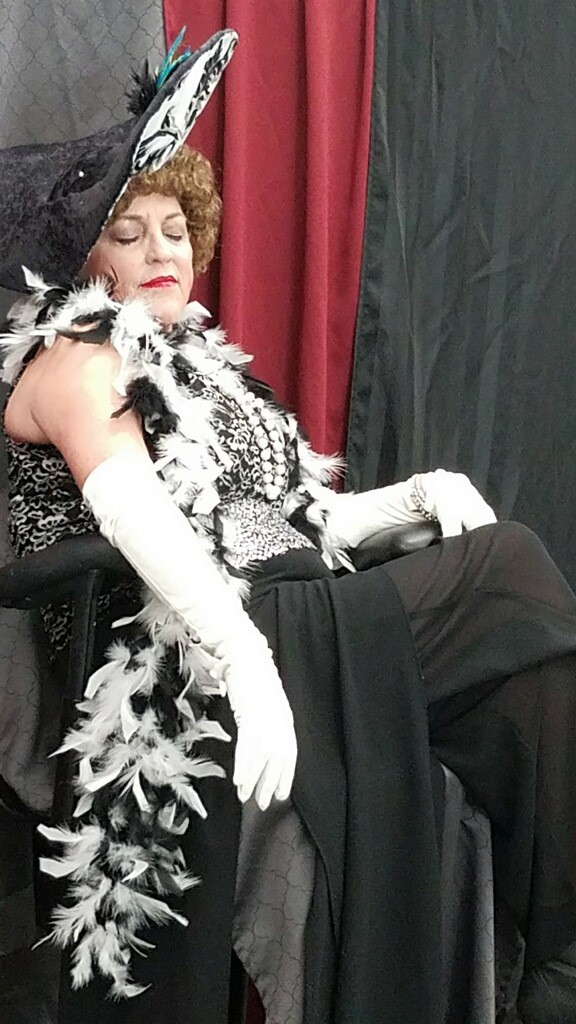 Character Sketches is intended for adults who wish to develop or hone their drawing / sketching skills. High school aged students may attend with parental permission.
Unless unforeseen circumstances arise, Character Sketches will feature live, costumed models to draw. It will not feature undraped images or models. However, models will be appropriately costumed (i.e., Tarzan in a loin cloth).
Character Sketches format:
3 Five-minute sketches
1 Ten-minute sketch
1 Thirty-minute sketch
Artists attending Character Sketches are responsible for damage to floor coverings or furnishings. Use drop cloths as necessary.
Character Sketches is not a "class," it is a "session." Participants may work together or separately, as they choose.
Finally, we ask (not require) that you share one or more of your Character Sketches with us so we can display it as advertising for the following week. Works displayed need not be signed or attributed.
Participants must bring their own materials.
Calendar:
April 4 – Percy Blakeney (The Scarlet Pimpernel by Baroness Emma Orczy). Well-muscled, often acting oafish, the rich, fashionable Englishman works to save French aristocracy from the guillotine.
April 11 – Hester Prynne (The Scarlet Letter by Nathaniel Hawthorne). Tall and young with dark and abundant hair, and a "figure of perfect elegance," Hester's punishment for adultery was to wear a publicly visible scarlet "A".
April 18 – Scrooge (A Christmas Carol by Charles Dickens). "The cold within him froze his old features, nipped his pointed nose, shriveled his cheek, stiffened his gait."
April 25 – Wendy Darling (Peter Pan by J. M Barrie). Nurturing and courageous, Wendy was taken to Neverland to be a mother for the lost boys.
May 2 – Oliver Twist (Charles Dickens). A good-hearted, kindly, and mistreated orphan who moves from an orphanage, to a den of thieves, and eventually to the home of the kindly Mr. Brownlow.
May 9 – Dolly Gallagher Levi [The Merchant of Yonkers (Hello Dolly) by Thornton Wilder (playwright)]. Dolly is a life-loving, matchmaker, widow, meddler, opportunist, with a commanding presence.
May 16 – Tarzan (from the novels of Edgar Rice Burroughs). Son of British aristocracy who was raised by a colony of apes after his mother died and his father was killed by Kerchak, leader of the ape tribe.
May 23 – Mary Poppins (P. L. Travers). A magical, stern but caring nanny who blows in on an East Wind to take charge of the Banks children.
May 30 – James Bond (Ian Fleming). All things manly, Bond is an intensely fit womanizer, assassin, gambler, diver, pilot, and spy, skilled in weaponry as well as hand-to-hand combat.
June 6 – Little Mermaid (Hans Christian Anderson). Willing to give up her identity as a mermaid to gain a human soul.
June 13 – Hercules (Greek Mythology). One who struggles against evil impulses, Hercules is known for his super human strength, bravery, wanton rages, and arrogance.
June 20 – Catwoman (Batman comics / graphic novels). Strong-willed, independent, and morally dubious, the archvillain and her nemesis, Batman, share an obvious attraction.
June 27 Aragorn (Lord of the Rings series by J.R.R. Tolkien). The rightful king of Gondor, Aragorn (aka Strider) travels under an assumed identity until he emerges and is crowned king.
July 4 – Closed.
July 11 - Anne Shirley (Anne of Green Gables by L. M. Montgomery). The stubborn and passionate orphan, who struggles in her attempts to navigate the rules of social conduct.
July 18 – Captain Ahab (Moby Dick by Herman Melville). A "grand ungodly, god-like man" who has "been in colleges as well as 'mong cannibals."
July 25 – Jadis the White Witch (The Chronicles of Narnia series by C. S. Lewis). Jadis is an extremely powerful sorceress who personifies pure evil, she is the self-declared final Queen of Charn.
August 1 – Logan Sackett (Louis L'Amour character in several of L'Amour's works). Logan is a rough, two-fisted, short tempered, hell-on-wheels "bad man" (meaning a bad man to tangle with, not an outlaw).
August 8 – Anne Elliot (Persuasion by Jane Austen). Quiet, reserved, practical, and clever, Anne is persuaded to break off an engagement with a young, fortuneless Navy officer. Lonely and unrecognized, she comes to value herself.
August 15 – Ella Enchanted (Gail Carson Levine). A retelling of the Cinderella story featuring various mythical creatures (fairies, elves, ogres, gnomes, and giants).
August 22 - Sherlock Holmes (based on the character by Arthur Conan Doyle). The quintessential mastermind detective, Holmes demonstrates an uncanny ability to observe and gather evidence.
August 29 – Aquaman. A superhero appearing in American comic books (DC Comics) since the 1950s. Later his role was taken more seriously and he has been depicted as king of Atlantis.
September 5 – Pandora (Greek mythology). The first woman in the world. Unlike biblical Eve, Pandora was created specifically to bring about human misery.
September 12 – Beowulf (from the Anglo-Saxon poem). A powerful warrior, willing to take any challenge, Beowulf is the victor over monsters, two of whom descend from Cain.
September 19 – Scarlett O'Hara (Gone with the Wind by Margaret Mitchell). Selfish, shrewd, vain, coquettish Southern belle who shoulders troubles, and is simultaneously desirous of two men.
September 26 – Aladdin (title character from "Aladdin's Lamp," One Thousand and One Nights of uncertain authorship). A poor street child who became rich after fooling a magician and procuring a genie's lamp.
October 3 – Lancelot (Arthurian legends). Brave, admired and the most skilled of Arthur's court, Lancelot's flaw is his attraction to Guinevere, King Arthur's wife.
October 10 – Miss Marple (Agatha Christie). An elderly spinster and amateur consulting detective, the character is based on Christie's step-grandmother.
October 17 – Lady Macbeth (William Shakespeare). Powerful and lacking in all humanity, she calls on spirits to deprive her of all feminine instinct to care. The consummate hostess. Though aware of his deeds in battle, she taunts her husband for his lack of courage.
October 24 – Dracula (by Bram Stoker). Centuries-old Dracula possesses an aristocratic charm, but a dark and evil soul.
October 31 – Minerva McGonagall (J. K. Rowling's Harry Potter series). Tall, severe- looking, with dark hair usually tied in a bun, McGonagall is the deputy headmistress of Hogwarts School of Witchcraft and Wizardry.