Summer Reading Event
Summer Reading is almost here!!!
Opening Day is June 3rd...join us at 1:00 where Master Puppeteer David Privett will present our first major event of the summer (seating is limited).
Then pick up a calendar of all the other events happening at the library.
This year we will be using an online reading program called Wandoo to track reading progress and award prizes. The program can be accessed online through desktops, mobiles, tablets or right here at the library. Participants will read books and complete challenges to be eligible for prizes.
Friends of the Library BOOK SALE
~~~Starting~~~ Saturday May 20th at 12:00 noon
The Hendersonville Library Friends Book Sale will begin Saturday May 20th!
There will be a huge selection of excellent books all at great prices.
More great books will be added regularly as space permits so check back often.
Remember, all the money that the Friends raise comes right back to the library in the form of sponsored programs, such as our upcoming Summer Reading Program.
Teen Volunteers
We are so excited and busy preparing for the 2017 Summer Reading Program.
If you are a teen and are interested in volunteering, we would love to have you.
Please download and print the VolTeen Application, fill it out and turn it in to the library.
Tom Kurras Rock Collection
Stop by the Reading Room on the second floor of the library to see this amazing rock collection presented by Tom Kurras.
Printing from laptops
ABC Mouse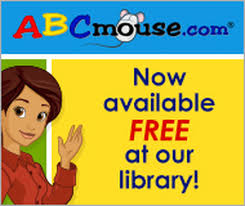 From Age of Learning, Inc., the award-winning ABCmouse.com curriculum is designed to help young children (ages 2-6+) build a strong foundation for future academic success.
ABCmouse.com is 100% educational, with 3,500+ learning activities across all major subject areas—reading, math, science, social studies, art, and music. Best of all, kids love it!
Access it while you are at any computer in the library or use the one set up in the childrens area.
READS
Hendersonville Library has purchased ebooks that are accessable through the Tennessee READS with Overdrive.
We have added the titles to our catalog for quick access. You can search for electronic resource or if you click search from our websites homepage the catalog has a link to recently added ebooks.
When searching the catalog and the item says it is downloadable it will take you to the READ site where you can log in with your library card and borrow it or place a hold.
Weekly Thursday Teen Activity
Teens need your help...
The teens have a summer reading project they are wanting to do in the children's area, but they need supplies. Please bring your EMPTY 12 can soda boxes to the library. They need A LOT! Bring the boxes in and place them in the box at the end of the circulation desk. Thank you!