Just What You've Been Needin' (Parody)
Tom Kurras Rock Collection
Stop by the Reading Room on the second floor of the library to see this amazing rock collection presented by Tom Kurras.
Art Wall
The Art Wall is showcasing local talent from Beech High School!
Instarsia Display
Printing from laptops
ABC Mouse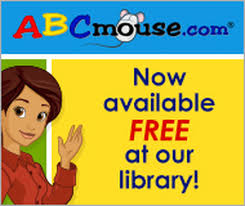 From Age of Learning, Inc., the award-winning ABCmouse.com curriculum is designed to help young children (ages 2-6+) build a strong foundation for future academic success.
ABCmouse.com is 100% educational, with 3,500+ learning activities across all major subject areas—reading, math, science, social studies, art, and music. Best of all, kids love it!
Access it while you are at any computer in the library or use the one set up in the childrens area.
READS
Hendersonville Library has purchased ebooks that are accessable through the Tennessee READS with Overdrive.
We have added the titles to our catalog for quick access. You can search for electronic resource or if you click search from our websites homepage the catalog has a link to recently added ebooks.
When searching the catalog and the item says it is downloadable it will take you to the READ site where you can log in with your library card and borrow it or place a hold.
Teen Volunteers
We are so excited and busy preparing for the 2017 Summer Reading Program.
Our Teen Volunteer program for this summer is now CLOSED for any additional volunteer spots. Thank you to everyone that has already signed up for volunteer hours and we look forward to having you here at the library.
Food for Fines
During the month of June!
Now is the time to clear up those lingering fines.
Bring in one canned/non-perishable food item per one overdue fine.
Sorry but this does not apply to lost item charges or damaged item charges.
All items will go to the Samaritan Center to benefit local families in need.