Coming Soon To Your Library
Juggler performance during Summer Reading Program at R. T. Arnold Library
South Hill

New Hours
Butler Memorial Library
is now closed on Sundays
Boydton Public Library
is now closed on Saturdays

Here are the winners of the photo contest R. T. Arnold had during the summer reading program this year. (first photo) 1st prize was to Adam Jones, 9 years old (his younger brother, Wesley is pictured with him). (Second photo) 2nd prize is Mollie Deal, 8 years old, (Third photo) 3rd prize is to Kiersten Davis, 8 years old
( younger sister, Marissa is pictured with her).
Boydton's "War Room"
The Boydton branch has a nook known as the "War Room." It has everything you need to research any war involving the US -- everything from Revolutionary War to the Conflicts in Iraq and Afghanistan. This is "the place" to research US military history.
Summer Reading Program at the Boydton Library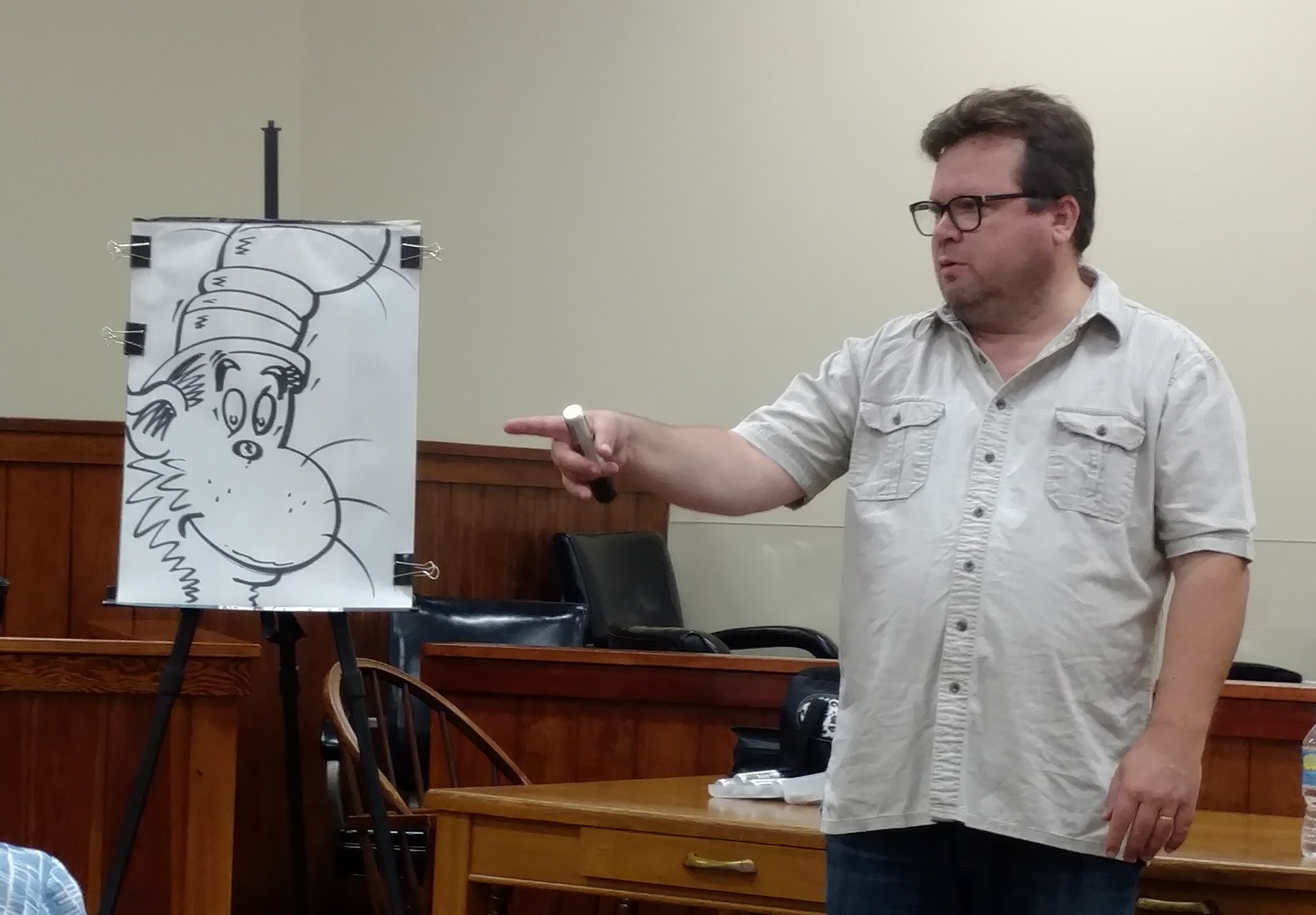 Paul draws great, big Seuses
Summer Reading Program at Boydton Public Library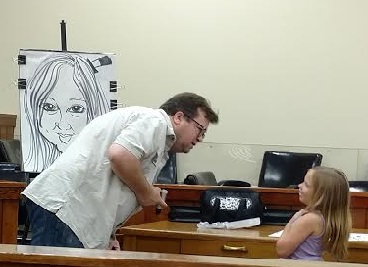 Learning cartoon drawing
Looking for a new job? Need to update your resume? We can help.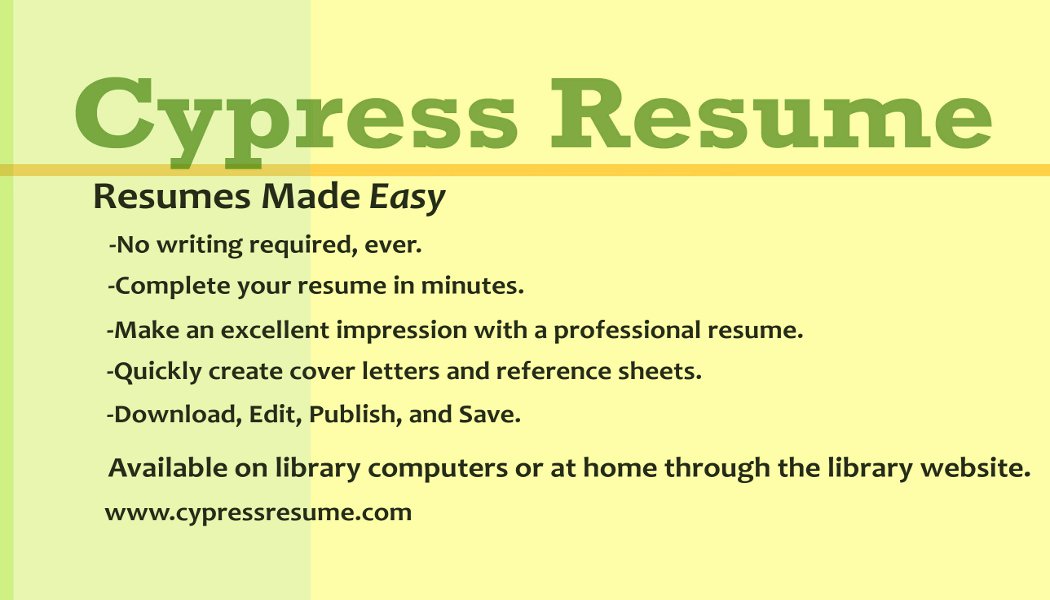 http://www.cypressresume.com/index.php?c=mecklenburgcountypubliclibrary
A Mecklenburg County Public Library card is required.
Renovated Area R.T. Arnold Library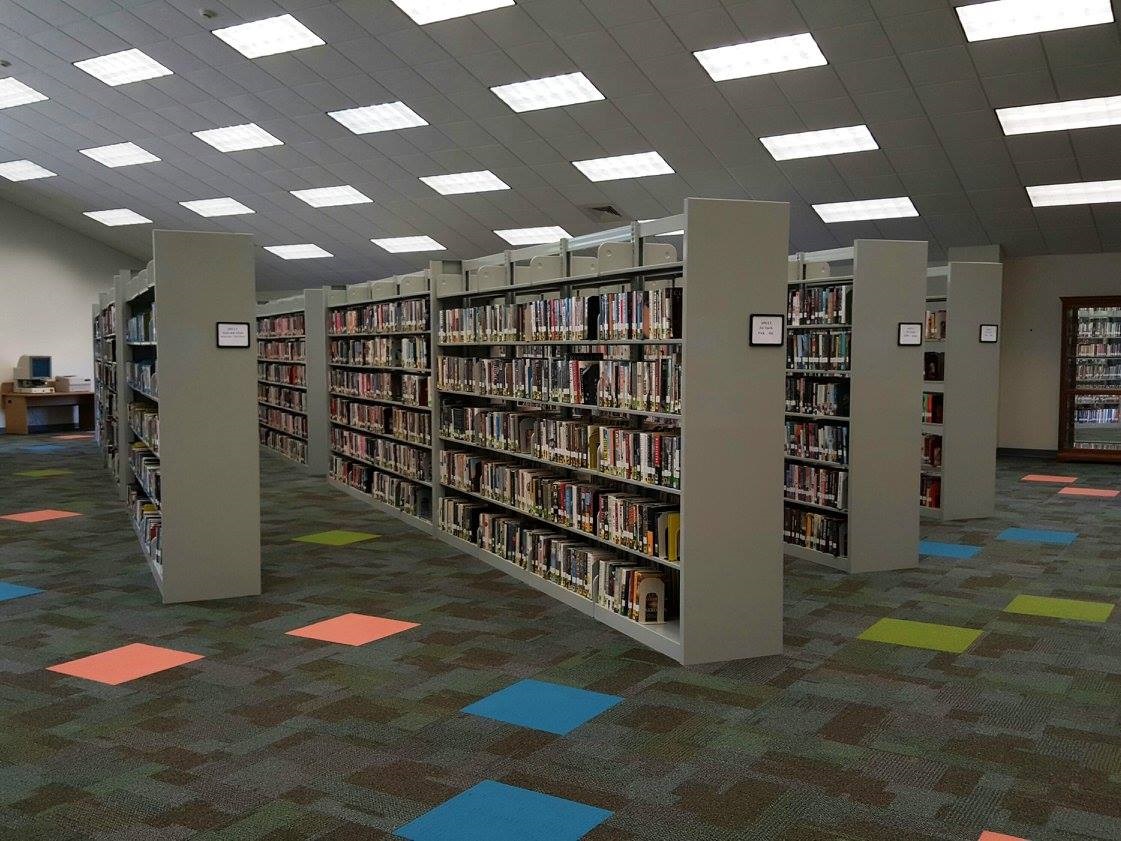 New Children's Room at R.T. Arnold Library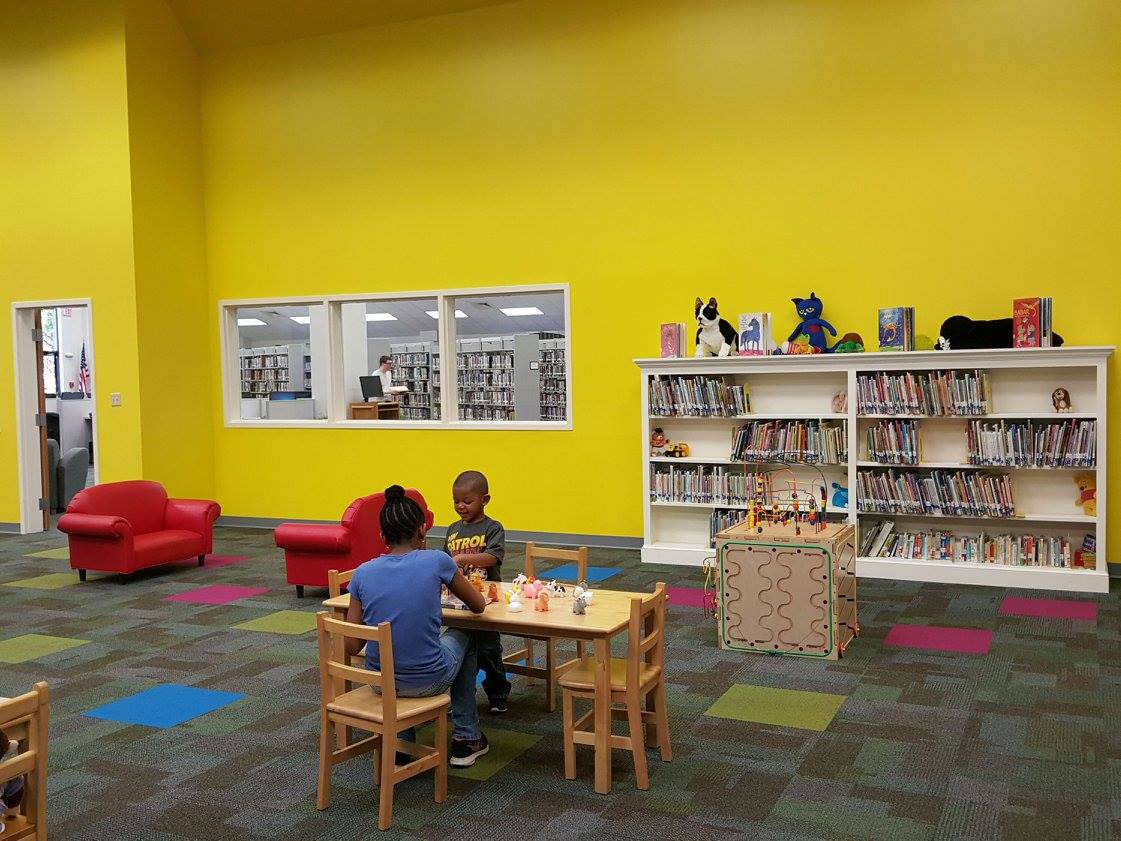 All branches will be closed Saturday, September 3 thru Monday, September 5 for Labor Day.
Summer Reading Program at the Burnett Library & Learning Center
Clarksville
New Mecklenburg County Public Library Sign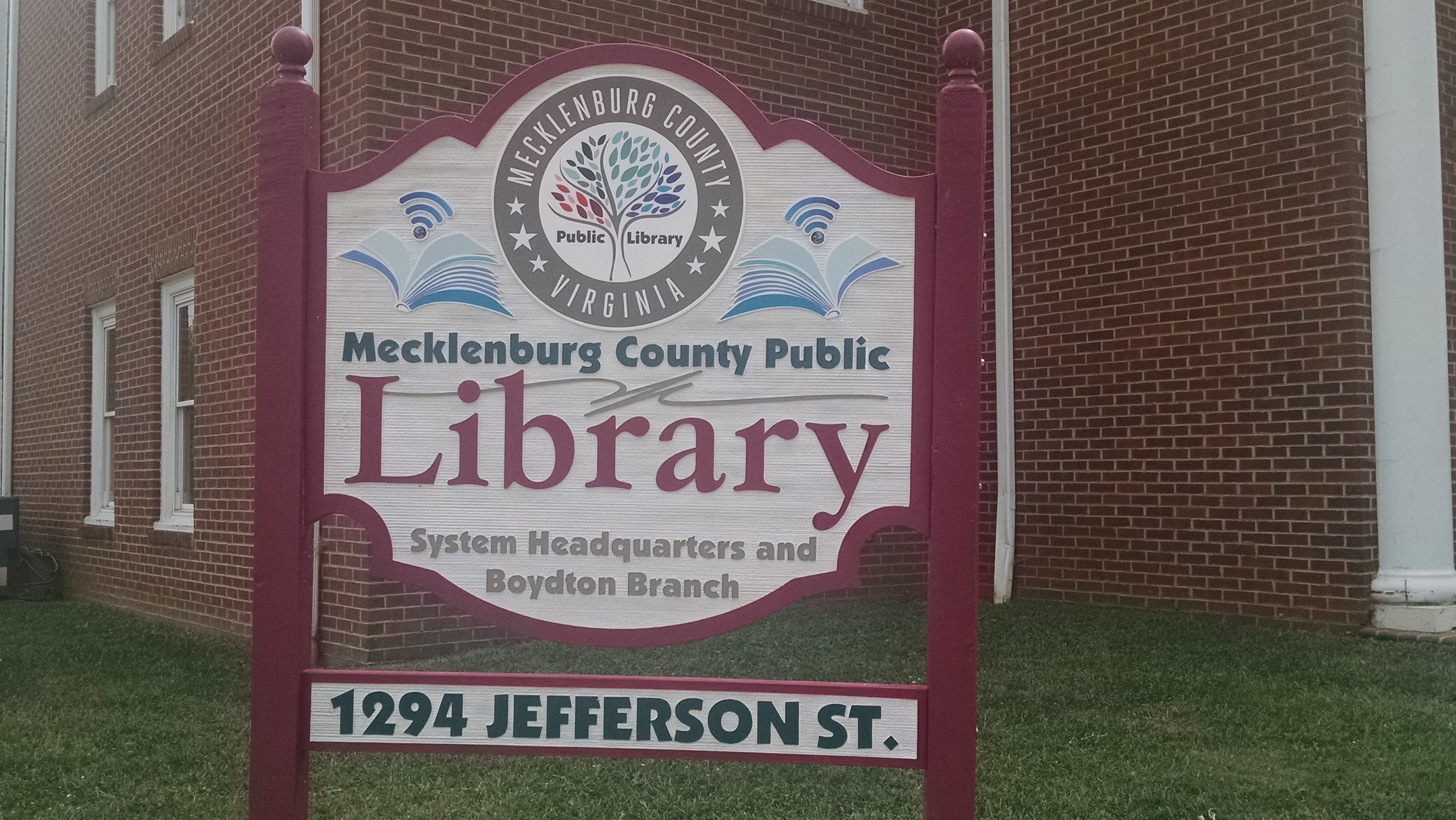 MCPL Mission Statement
The Mecklenburg County Public Library provides its communities with materials and services to help residents obtain information meeting their educational, vocational, cultural, personal, and recreational needs. Special emphasis is placed on stimulating children's interests as well as promoting all users' appreciation for reading and lifelong learning. The library functions as an essential part of the community.
Coming Soon To Your Library
CLICK HERE FOR ALL ONLINE DATABASES