A Clockwork Orange
by Anthony Burgess.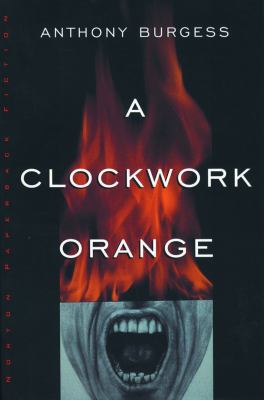 American Library Association
2010
In 1973 a bookseller in Orem, UT was arrested for selling the novel. Charges were later dropped, but the book seller was forced to close the store and relocate to another city. Removed from Aurora, CO high school (1976) due to "objectionable" language and from high school classrooms in Westport, MA (1977) because of "objectionable" language. Removed from two Anniston, AL High school libraries (1982), but later reinstated on a restricted basis.
Book Summary
2011
In Anthony Burgess's nightmare vision of the future, where criminals take over after dark, the story is told by the central character, Alex, who talks in a brutal invented slang that brilliantly renders his and his friends' social pathology. A Clockwork Orange is a frightening fable about good and evil, and the meaning of human freedom. When the state undertakes to reform Alex to "redeem" him the novel asks, "At what cost?"