The Catcher in the Rye
by J.D. Salinger.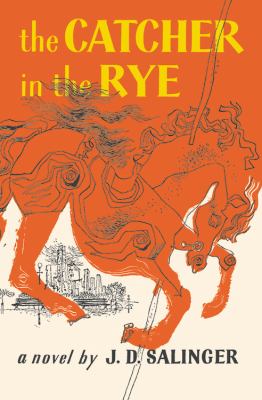 American Library Association
2010
Since its publication, this title has been a favorite target of censors. In 1960, a teacher in Tulsa, OK was fired for assigning the book to an eleventh grade English class...In 1963, a delegation of parents of high school students in Columbus, OH, asked the school board to ban the novel for being "anti-white" and "obscene."...Challenged in the Waterloo, IA schools (1992) and Duval County, FL public school libraries (1992) because of profanity, lurid passages about sex, and statements defamatory to minorities, God, women, and the disabled...Removed by a Dorchester District 2 school board member in Summerville, SC (2001) because it "is a filthy, filthy book." Challenged by a Glynn County, GA (2001) school board member because of profanity. The novel was retained. Challenged in the Big Sky High School in Missoula, MT (2009).
Book Summary
2011
The story of Holden Caulfield with his idiosyncrasies, penetrating insight, confusion, sensitivity and negativism. The hero-narrator of "The Catcher in the Rye" is a native New Yorker and an ancient child of sixteen. Circumstances cause him to leave his prep school in Pennsylvania and go underground in New York City for three days.