Brideshead Revisited
by by Evelyn Waugh.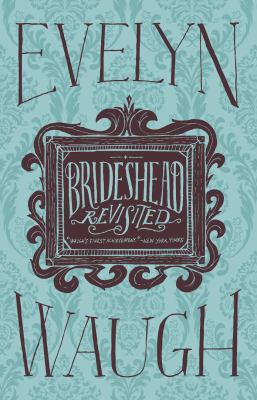 American Library Association
2010
Alabama Representative Gerald Allen (R-Cottondale) proposed legislation that would prohibit the use of public funds for the "purchase of textbooks or library materials that recognize or promote homosexuality as an acceptable lifestyle." The bill also proposed that novels with gay protagonists and college textbooks that suggest homosexuality is natural would have to be removed from library shelves and destroyed. The bill would impact all Alabama school, public, and university libraries. While it would ban books like Heather Has Two Mommies, it could also include classic and popular novels with gay characters such as Brideshead Revisited, The Color Purple or The Picture of Dorian Gray (2005).
Book Summary
2011
Evelyn Waugh's most celebrated novel is a memory drama about the intense entanglement of the narrator, Charles Ryder, with a great Anglo-Catholic family. Written during World War II, the novel mourns the passing of the aristocratic world Waugh knew in his youth and vividly recalls the sensuous pleasures denied him by wartime austerities; in so doing it also provides a profound study of the conflict between the demands of religion and the desires of the flesh.