A Farewell to Arms
by by Ernest Hemingway.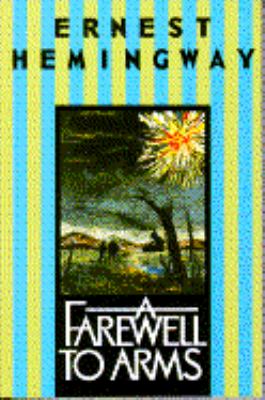 American Library Association
2010
The June 1929 issue of Scribner's Magazine, which ran Hemingway's novel, was banned in Boston, MA (1929). Banned in Italy (1929) because of its painfully accurate account of the Italian retreat from Caporetto, Italy. Burned by the Nazis in Germany (1933). Banned in Ireland (1939). Challenged at the Dallas, TX Independent School District high school libraries (1974). Challenged at the Vernon-Verona-Sherill, NY School District (1980) as a "sex novel."
Book Summary
2011
A Farewell to Arms is set in Italy between 1915 and 1917 and explores themes of love and war. The story is told from the retrospective point of view of Frederic Henry, an American soldier who is wounded while serving in the Italian army during World War I. Frederic falls in love with his English nurse, Catherine Barkley, and their brief affair culminates in a difficult pregnancy that ends with Catherine's death and the birth of a stillborn child. In addition to highlighting the destructiveness of war, the novel emphasizes war's erosive effect on traditional belief systems and moral values. At the same time A Farewell to Arms finds value in the act of love and personal relationships, as well as in simple things done right, such as being a good surgeon or an honest priest. ("Explanation of: 'A Farewell to Arms' by Ernest Hemingway." LitFinder Contemporary Collection. Detroit: Gale, 2010. LitFinder. Web. 20 Sep. 2011.)