Catch-22 : a novel
by by Joseph Heller.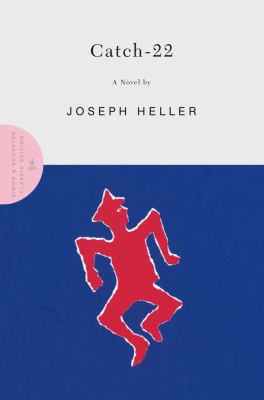 American Library Association
2010
Banned in Strongsville, OH (1972), but the school board's action was overturned in 1976 by a U.S. District Court in Minarcini v. Strongsville City School District. Challenged at the Dallas, TX Independent School District high school libraries (1974); in Snoqualmie, WA (1979) because of its several references to women as "whores."
Book Summary
2011
Set in a World War II American bomber squadron off the coast of Italy, Catch-22 is the story of John Yossarian, who is furious because thousands of people he has never met are trying to kill him. Yossarian is also trying to decode the meaning of Catch-22, a mysterious regulation that proves that insane people are really the sanest, while the supposedly sensible people are the true madmen... Heller satirizes military bureaucracy with bitter, stinging humor, all the while telling the darkly comic story of Yossarian, a bombardier who refuses to die.