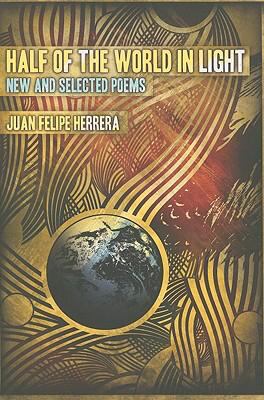 Half the World in Light(University of Arizona Press)
by Juan Felipe Herrera

Library Journal : Herrera has been honing his writing for 40 years, through 12 collections, so it's hardly surprising that it's so deep. Just how deep is for you to discover: open a page and your heart will break, or you'll bask in the wordplay, or you'll be charged by powerful political statement. This leading Chicano poet has something to tell us all; a cowinner of the NBCC poetry award.
Copyright © Reed Business Information, a division of Reed Elsevier Inc. All rights reserved. Distributed by Syndetic Solutions Inc. Terms