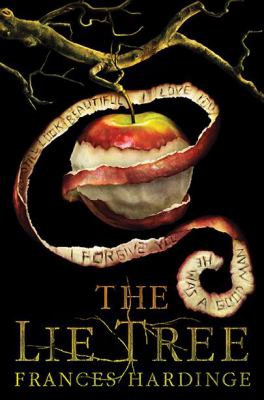 The Lie Tree.
by Hardinge, Frances


Book list Gr. 5-8. Igus' prose poems and Wood's evocative paintings combine to give a succinct overview of African American music. A useful time line sets the social context, and brief paragraphs describe the various types of music, from African origins and slave songs through ragtime; the blues; big band, bebop, and cool jazz; gospel; rhythm and blues; and the contemporary sounds of rock, hip-hop, and rap. Igus effectively uses snippets from song lyrics to communicate both a feel for the music itself and a sense of how the various styles played to the emotions of the musicians and their fans ("From the basements to the rooftops, / I see the cool tones of modern jazz / escape the city heat"). Wood's paintings are equally suggestive. Mixing modernist and primitive styles and using color nicely to communicate musical style and tone, her art not only complements the text but vivifies it. Audience may be a problem: the supportive text is too sophisticated for younger readers to grasp themselves, and the format may alienate some older readers. Perhaps best used in a junior-high classroom with audio accompaniment, this striking book, in the hands of a creative teacher or librarian, could give kids a feeling for the majesty, creativity, and continuity of African American music. (Reviewed February 15, 1998)0892391510Bill Ott
From Booklist, Copyright © American Library Association. Used with permission.
Kirkus The collaborators on Going Back Home (1997) return with a stunning history of African-American music. They begin 500 years ago, on the African continent, chronicle the slave trade, and document the work songs and spirituals of American slaves. The blues, ragtime, jazz, gospel, R&B, rock, funk, rap, and hip hop all come under scrutiny in free-verse poems that incorporate lyrics about and the rhythms of every style. In addition, Igus has added a brief description of each musical movement and a terrific timeline noting highlights of African-American history--both musical and more general information--which roots the whole book in a broader context. Wood's vibrant paintings are based in historical detail, and resonate with emotion. The color choices, postures of the figures, as well as the expressions on their faces, reflect various aspects of African-American music; the pictures broadcast joy, innovation, and exuberance in the face of systematic oppression. A child hidden in each scene adds a nice piece of personality for readers to interpret. Stylish and lively design pulls it all together into an absorbing, attractive package. Copyright ©Kirkus Reviews, used with permission.
Copyright © Kirkus Reviews, used with permission.