Kids' Catalog
Back Roads
by Tawni O'Dell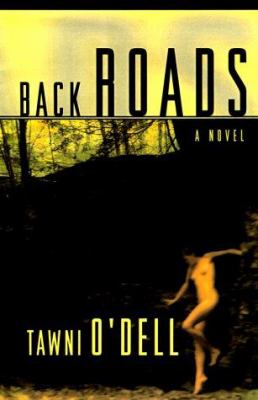 Book list
From Booklist, Copyright © American Library Association. Used with permission.
9780670887606
Harley Altmyer, a 19-year-old living in the Pennsylvania backwoods, works two jobs to support himself and three younger sisters, all orphaned when their mother is imprisoned for killing their abusive father. Harley is frustrated by his dreary, duty-filled life, resentful that his best friend is away at college and has escaped the dead-end existence of the small town. He resents his mother, who, albeit in prison, has escaped the relentless demands of a seriously dysfunctional family: oversexed Amber searches for love in every boy she meets; Misty wears as a bracelet the collar of her pet cat who died in mysterious circumstances; and Jody, only recently recovered from total withdrawal, compulsively makes to-do lists. Harley's affair with Callie Mercer, the mother of Jody's friend, marks his sexual and emotional awakening, but it won't permit an escape from family secrets. He regularly visits a state-funded psychologist but responds with sarcasm, indifference, and denial until a family crisis rewakens memories that lead him to a truth more awful than the apparent reality of his miserable life. Harley's first-person account of the deterioration of his family and his own slow-motion meltdown is harrowing. O'Dell, a native of western Pennsylvania, renders finely detailed characters and settings in a desperate and failed mining town. This is a riveting first novel of violence, incest, murder, and madness. --Vanessa Bush
Publishers Weekly
(c) Copyright PWxyz, LLC. All rights reserved
9780670887606
Nineteen-year-old Harley is left to rear his three younger sisters after their mother is imprisoned for murdering their abusive father in this searing, hardscrabble Party of Five set in Pennsylvania mining country. Doubly resentful because his best friend is off at college, Harley spends his days slogging as a Shop Rite bagger and appliance-shop delivery person, coming home to cold cereal dinners prepared by six-year-old Jody. Harley is bitter about having to take over for his motherÄ"she still had us kids but we didn't have her"Äand he can't shake the feeling that she prefers prison to their home life; a mystery lingers around his father's death. Meanwhile, 16-year-old Amber is sleeping her way through the town's teenage boys and flaunting her body in front of Harley; middle sister Misty, once her father's favorite and his hunting companion, practices shooting. Desperate for relief, Harley finds solace in rough but exhilarating encounters with married Callie Mercer, little Jody's best friend's mother, losing his virginity to her on a muddy creek bank and reveling in her sophisticated, sensitive words. But memories are stirring in his subconscious, and erotic dreams of the Virgin Mary metamorphose into nightmarish sexual visions. In his sessions with a court-appointed therapist, Harley edges closer to understanding his family's twisted dynamic, but it is only when the horrors of the present begin to catch up with those of the past that a series of shattering truths are revealed. By then it is too late for Harley to save everyone he loves, but in sacrificing himself, however hopelessly, he introduces a note of grace. O'Dell's scorching tale touches on all the tropes of dysfunctional families, but her characters fight free of stereotypes, taking on an angry, authentic glow. (Jan.) (c) Copyright PWxyz, LLC. All rights reserved
Library Journal
(c) Copyright Library Journals LLC, a wholly owned subsidiary of Media Source, Inc. No redistribution permitted.
9780670887606
Harley Altmyer might be the only 20-year-old virgin in the small Pennsylvania coal town where he lives, but for sure he is the only one with custody of three younger siblingsÄa responsibility inherited when his mother killed his abusive father and went to prison for life. While he works two dead-end jobs to support his sisters, Harley lusts after a married neighbor, Callie Mercer. When Callie indicates that she's attracted to him, too, the resulting sexual fireworks set off a series of events with tragic consequences. First novelist O'Dell, a trained journalist and a former exotic dancer, knows a lot about raging hormones, and she clearly has a good deal of affection for Harley (which the reader will share). She is less comfortable, however, with the demands of plot and character development. The last third of the novel is unnecessarily convoluted and rests uneasily on characters who are too sketchy to support the pieces of plot that they're carrying. Once O'Dell learns how to harness the runaway energy she brings to fiction, she'll be a writer to read; until then, only large public libraries should consider this for purchase.ÄNancy Pearl, Washington Ctr. for the Book, Seattle (c) Copyright 2010. Library Journals LLC, a wholly owned subsidiary of Media Source, Inc. No redistribution permitted.