Kids' Catalog
Gold
by Chris Cleave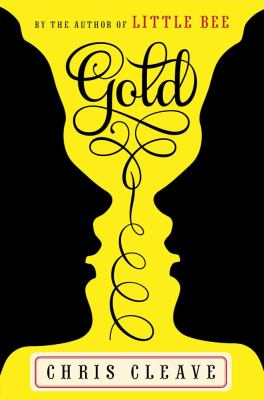 Publishers Weekly
(c) Copyright PWxyz, LLC. All rights reserved
9781451672725
Cleave (Little Bee) goes for the gold and brings it home in his thrillingly written and emotionally rewarding novel about the world of professional cycling. Zoe Castle and Kate Meadows met at age 19 trying out for the British Cycling Team and have been friends and rivals for 13 years now. Kate might have more natural ability, but Zoe is the more driven of the two. Kate is married to a fellow racer, Jack Argall, and they have an eight-year-old daughter, Sophie, who suffers from leukemia. Zoe is pursued by her own demons and has a tabloid reputation for sleeping around, which doesn't sit well with her agent. Things begin to heat up when the International Olympic Committee changes its rules so that only one cyclist, either Zoe or Kate, will be eligible to compete in the 2012 London Games. Cleave expertly cycles through the characters' tangled past and present, charting their ever-shifting dynamic as ultra-competitive Zoe and Kate are forced to decide whether winning means more to them than friendship, building to a winner-take-all race at the Manchester Velodrome. Cleave likewise pulls out all the stops getting inside the hearts and minds of his engagingly complex characters. The race scenes have true visceral intensity, leaving the reader feeling as breathless as a cyclist. From start to finish, this is a truly Olympic-level literary achievement. Agent: Jennifer Joel, ICM. (July) (c) Copyright PWxyz, LLC. All rights reserved.
Book list
From Booklist, Copyright © American Library Association. Used with permission.
9781451672725
*Starred Review* Readers galvanized by best-selling Cleave's previous politically scorching novels (Little Bee, 2009) will be surprised by his foray into the world of Olympic bicycle racing until they discern just how psychologically gripping a tale this is of the soul-warping effects of fierce competition. Coach Tom is hobbled with bad knees and haunted by painful regrets. Wry and wise, he focuses his energy and expertise on two champions he adores, who are inextricably yoked in a complicated and potentially disastrous rivalry: model-gorgeous, self-destructive Zoe and good, honest, giving Kate. Sexy celebrity and sponsorship-magnet Zoe racks up medals with a lethal combination of head games and physical perfection while harboring secret grief and guilt. Wife and mother Kate's kindness is the source of both her weakness and her power. Cocky, gold-winning cyclist Jack has been involved with both women, but it is Kate he always loved and eventually married, and now their training regimes are thrown into chaos as they worry over and care for their young, valiant, and smart Star Wars-obsessed daughter, Sophie, who is battling leukemia. Spanning the Athens, Beijing, and looming London 2012 Olympics, Cleave's brilliantly plotted, nail-biting, and emotional tale dramatizes the triumphs and anguish of ambition and sacrifice, fame and heartbreak to celebrate the true gold of love.--Seaman, Donna Copyright 2010 Booklist
Library Journal
(c) Copyright Library Journals LLC, a wholly owned subsidiary of Media Source, Inc. No redistribution permitted.
9781451672725
Timed to publish with the 2012 Summer Olympics in London, Cleave's latest novel demonstrates the determination of three extraordinary athletes in a story about true sacrifice. Kate and Jack Argall are Olympic-level cyclists from Manchester, England, gearing up for the 2012 Olympic Games. Kate and her close friend Zoe Castle share a coach, Tom Voss, who had a shot at the gold in cycling in the 1968 Olympics but lost by one-tenth of a second. Now in his sixties, with bad knees and false teeth, he knows London is their last Olympics. However, Kate and Jack have the added responsibility of caring for their eight-year-old daughter, Sophie, who was diagnosed with leukemia four years before when they were all competing in the Beijing games. Sophie, now bald and frail, but with championship grit, blocks out her illness by imagining herself a part of Star Wars scenarios. The life of these three committed athletes is so intertwined, so complex, that the outcome is sure to be a surprise. VERDICT Close on the heels of his international best seller Little Bee, British author Cleave has written another story so riveting that it is impossible to put down. [See Prepub Alert, 1/21/12.]-Donna Bettencourt, Mesa Cty. P.L., Grand Junction, CO (c) Copyright 2012. Library Journals LLC, a wholly owned subsidiary of Media Source, Inc. No redistribution permitted.