Welcome to the West Plains Public Library
West Plains Public Library
·
Library Hours:
Monday - Friday 9 am - 6 pm
Saturday 9 am - 5 pm
Facebook
: Like us on Facebook for up to date news & events!
Missouri Digital Heritage
: Access to digital collections and exhibits created by the cultural and scientific heritage institutions of Missouri.
Learn-A-Test
: Interactive test preparation and practice including GED, ACT, and SAT practice exams.
Click here to access the following Databases
:
EBSCOhost databases
: Academic Search Elite ; Book Collection Nonfiction: Elementary School Edition ; Book Collection Nonfiction: High School Edition ; Book Collection Nonfiction: Middle School Edition ; Consumer Health Complete - EBSCOhost ; ERIC ; Funk & Wagnalls New World Encyclopedia ; MAS Ultra - School Edition ; MasterFILE Premier ; MEDLINE ; Middle Search Plus ; Newspaper Source ; Primary Search ; Professional Development Collection ; Science Reference Center ; eBook Collection (EBSCOhost)
---
Salem Health
:  Cancer:a four-volume set that covers more than 800 topics of crucial interest to students, patients, caregivers, and others who have received a diagnosis or are associated with those who have cancer. Psychology & Mental Health: a five-volume set that covers history of the field, diagnoses, disorders, treatments, tests, notable people and issues.
---
Salem History: The Decades
:  Explore the 40's, 50's, 60's, 70's, 80's and 90's in America with this Salem Press series.
---
Salem Forensic Science
:  A comprehensive reference source on the theory, techniques, and applications of the various forensic sciences.
---
WorldCat on FirstSearch
: The worlds largest network of library content and services.
Click here to access more databases.
Missouri Libraries 2 Go
: Now available a new service from the West Plains Public Library: audiobooks and eBooks available to download from the library's website. Library card holders can check out and download digital media anytime, anywhere by clicking the link above or the button on the left.
About the TumbleBookLibrary
: The TBL is a collection of TumbleBooks (animated, talking picture books) with fiction, non-fiction and foreign language titles, Read-Alongs (chapter books with sentence highlighting and narration but no animation), TumbleTV which consists of pre-set playlists of a sequence of books and Tumble Puzzles & Games.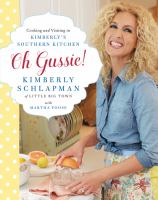 Book list As down-home as you can get, award-winning Little Big Town band member Schlapman, with coauthor Foose, presents more than 100 southern-style recipes, plus a delightful stream of memories, humor, anecdotes, and personal stories. Who could forget her headline, Dropped Out of Kindergarten ? Or not feel sorrow well up when she talks about mourning her first husband during an eating frenzy of black walnut cake? This is truly a low-end cook's delight; in other words, have no qualms about using store-bought pie shells and other conveniences, or making good use of canned stuff, whether condensed cream or mushroom soup or French onion soup mix. Shortcuts aside, Schlapman and Foose grab any type of home chef, sophisticated or not, with their straightforward energy and unabashed love of friends and family, which is all celebrated through food: okra hash, Maw Maw's biscuits, grandmother's coconut pudding, pineapple casserole, crispy trout cakes, low-country boil. Make sure you read the sidebars provided for almost every recipe, such as southern simple (substitutes and tips), southern mother (hostess gifts and the like), southern skinny (as the phrase indicates). Southern staples made easy, served with love.--Jacobs, Barbara Copyright 2015 Booklist
From Booklist, Copyright © American Library Association. Used with permission.
...More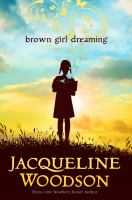 Book list *Starred Review* What is this book about? In an appended author's note, Woodson says it best: my past, my people, my memories, my story. The resulting memoir in verse is a marvel, as it turns deeply felt remembrances of Woodson's preadolescent life into art, through memories of her homes in Ohio, South Carolina, and, finally, New York City, and of her friends and family. Small things ice cream from the candy store, her grandfather's garden, fireflies in jelly jars become large as she recalls them and translates them into words. She gives context to her life as she writes about racial discrimination, the civil rights movement, and, later, Black Power. But her focus is always on her family. Her earliest years are spent in Ohio, but after her parents separate, her mother moves her children to South Carolina to live with Woodson's beloved grandparents, and then to New York City, a place, Woodson recalls, of gray rock, cold and treeless as a bad dream. But in time it, too, becomes home; she makes a best friend, Maria, and begins to dream of becoming a writer when she gets her first composition notebook and then discovers she has a talent for telling stories. Her mother cautions her not to write about her family, but, happily, many years later she has and the result is both elegant and eloquent, a haunting book about memory that is itself altogether memorable.--Cart, Michael Copyright 2014 Booklist
From Booklist, Copyright © American Library Association. Used with permission.
School Library Journal Gr 4-7-"I am born in Ohio but the stories of South Carolina already run like rivers through my veins" writes Woodson as she begins her mesmerizing journey through her early years. She was born in Columbus, Ohio in 1963, "as the South explodes" into a war for civil rights and was raised in South Carolina and then New York. Her perspective on the volatile era in which she grew up is thoughtfully expressed in powerfully effective verse, (Martin Luther King is ready to march on Washington; Malcom X speaks about revolution; Rosa Parks refuses to give up her seat only seven years earlier and three years have passed since Ruby Bridges walks into an all-white school). She experienced firsthand the acute differences in how the "colored" were treated in the North and South. "After the night falls and it is safe for brown people to leave the South without getting stopped and sometimes beaten and always questioned; We board the Greyhound bus bound for Ohio." She related her difficulties with reading as a child and living in the shadow of her brilliant older sister, she never abandoned her dream of becoming a writer. With exquisite metaphorical verse Woodson weaves a patchwork of her life experience, from her supportive, loving maternal grandparents, her mother's insistence on good grammar, to the lifetime friend she meets in New York, that covers readers with a warmth and sensitivity no child should miss. This should be on every library shelf.-D. Maria LaRocco, Cuyahoga Public Library, Strongsville, OH (c) Copyright 2014. Library Journals LLC, a wholly owned subsidiary of Media Source, Inc. No redistribution permitted.
(c) Copyright Library Journals LLC, a wholly owned subsidiary of Media Source, Inc. No redistribution permitted.
Publishers Weekly Written in verse, Woodson's collection of childhood memories provides insight into the Newbery Honor author's perspective of America, "a country caught/ between Black and White," during the turbulent 1960s. Jacqueline was born in Ohio, but spent much of her early years with her grandparents in South Carolina, where she learned about segregation and was made to follow the strict rules of Jehovah's Witnesses, her grandmother's religion. Wrapped in the cocoon of family love and appreciative of the beauty around her, Jacqueline experiences joy and the security of home. Her move to Brooklyn leads to additional freedoms, but also a sense of loss: "Who could love/ this place-where/ no pine trees grow, no porch swings move/ with the weight of/ your grandmother on them." The writer's passion for stories and storytelling permeates the memoir, explicitly addressed in her early attempts to write books and implicitly conveyed through her sharp images and poignant observations seen through the eyes of a child. Woodson's ability to listen and glean meaning from what she hears lead to an astute understanding of her surroundings, friends, and family. Ages 10-up. Agent: Charlotte Sheedy Literary Agency. (Aug.) (c) Copyright PWxyz, LLC. All rights reserved.
(c) Copyright PWxyz, LLC. All rights reserved
...More