Welcome to the West Plains Public Library
West Plains Public Library
·
Library Hours:
Monday - Friday 9 am - 6 pm
Saturday 9 am - 5 pm
Facebook
: Like us on Facebook for up to date news & events!
Missouri Digital Heritage
: Access to digital collections and exhibits created by the cultural and scientific heritage institutions of Missouri.
Learn-A-Test
: Interactive test preparation and practice including GED, ACT, and SAT practice exams.
Click here to access the following Databases
:
EBSCOhost databases
: Academic Search Elite ; Book Collection Nonfiction: Elementary School Edition ; Book Collection Nonfiction: High School Edition ; Book Collection Nonfiction: Middle School Edition ; Consumer Health Complete - EBSCOhost ; ERIC ; Funk & Wagnalls New World Encyclopedia ; MAS Ultra - School Edition ; MasterFILE Premier ; MEDLINE ; Middle Search Plus ; Newspaper Source ; Primary Search ; Professional Development Collection ; Science Reference Center ; eBook Collection (EBSCOhost)
---
Salem Health
:  Cancer:a four-volume set that covers more than 800 topics of crucial interest to students, patients, caregivers, and others who have received a diagnosis or are associated with those who have cancer. Psychology & Mental Health: a five-volume set that covers history of the field, diagnoses, disorders, treatments, tests, notable people and issues.
---
Salem History: The Decades
:  Explore the 40's, 50's, 60's, 70's, 80's and 90's in America with this Salem Press series.
---
Salem Forensic Science
:  A comprehensive reference source on the theory, techniques, and applications of the various forensic sciences.
---
WorldCat on FirstSearch
: The worlds largest network of library content and services.
Click here to access more databases.
Missouri Libraries 2 Go
: Now available a new service from the West Plains Public Library: audiobooks and eBooks available to download from the library's website. Library card holders can check out and download digital media anytime, anywhere by clicking the link above or the button on the left.
About the TumbleBookLibrary
: The TBL is a collection of TumbleBooks (animated, talking picture books) with fiction, non-fiction and foreign language titles, Read-Alongs (chapter books with sentence highlighting and narration but no animation), TumbleTV which consists of pre-set playlists of a sequence of books and Tumble Puzzles & Games.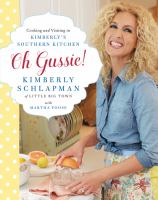 Book list As down-home as you can get, award-winning Little Big Town band member Schlapman, with coauthor Foose, presents more than 100 southern-style recipes, plus a delightful stream of memories, humor, anecdotes, and personal stories. Who could forget her headline, Dropped Out of Kindergarten ? Or not feel sorrow well up when she talks about mourning her first husband during an eating frenzy of black walnut cake? This is truly a low-end cook's delight; in other words, have no qualms about using store-bought pie shells and other conveniences, or making good use of canned stuff, whether condensed cream or mushroom soup or French onion soup mix. Shortcuts aside, Schlapman and Foose grab any type of home chef, sophisticated or not, with their straightforward energy and unabashed love of friends and family, which is all celebrated through food: okra hash, Maw Maw's biscuits, grandmother's coconut pudding, pineapple casserole, crispy trout cakes, low-country boil. Make sure you read the sidebars provided for almost every recipe, such as southern simple (substitutes and tips), southern mother (hostess gifts and the like), southern skinny (as the phrase indicates). Southern staples made easy, served with love.--Jacobs, Barbara Copyright 2015 Booklist
From Booklist, Copyright © American Library Association. Used with permission.
...More
School Library Journal Gr 6-10-Twins Josh and Jordan are junior high basketball stars, thanks in large part to the coaching of their dad, a former professional baller who was forced to quit playing for health reasons, and the firm, but loving support of their assistant-principal mom. Josh, better known as Filthy McNasty, earned his nickname for his enviable skills on the court: ".when Filthy gets hot/He has a SLAMMERIFIC SHOT." In this novel in verse, the brothers begin moving apart from each other for the first time. Jordan starts dating the "pulchritudinous" Miss Sweet Tea, and Josh has a tough time keeping his jealousy and feelings of abandonment in control. Alexander's poems vary from the pulsing, aggressive beats of a basketball game ("My shot is F L O W I N G, Flying, fluttering.. ringaling and SWINGALING/Swish. Game/over") to the more introspective musings of a child struggling into adolescence ("Sit beside JB at dinner. He moves./Tell him a joke. He doesn't even smile..Say I'm sorry/but he won't listen"). Despite his immaturity, Josh is a likable, funny, and authentic character. Underscoring the sports and the fraternal tension is a portrait of a family that truly loves and supports one another. Alexander has crafted a story that vibrates with energy and heart and begs to be read aloud. A slam dunk.-Kiera Parrott, School Library Journal. (c) Copyright 2014. Library Journals LLC, a wholly owned subsidiary of Media Source, Inc. No redistribution permitted.
(c) Copyright Library Journals LLC, a wholly owned subsidiary of Media Source, Inc. No redistribution permitted.
Book list The Bell twins are stars on the basketball court and comrades in life. While there are some differences Josh shaves his head and Jordan loves his locks both twins adhere to the Bell basketball rules: In this game of life, your family is the court, and the ball is your heart. With a former professional basketball player dad and an assistant principal mom, there is an intensely strong home front supporting sports and education in equal measures. When life intervenes in the form of a hot new girl, the balance shifts and growing apart proves painful. An accomplished author and poet, Alexander eloquently mashes up concrete poetry, hip-hop, a love of jazz, and a thriving family bond. The effect is poetry in motion. It is a rare verse novel that is fundamentally poetic rather than using this writing trend as a device. There is also a quirky vocabulary element that adds a fun intellectual note to the narrative. This may be just the right book for those hard-to-match youth who live for sports or music or both.--Bush, Gail Copyright 2014 Booklist
From Booklist, Copyright © American Library Association. Used with permission.
Publishers Weekly Josh Bell, known on and off the court by the nickname Filthy McNasty, doesn't lack self-confidence, but neither does he lack the skills to back up his own mental in-game commentary: "I rise like a Learjet-/ seventh-graders aren't supposed to dunk./ But guess what?/ I snatch the ball out of the air and/ SLAM!/ YAM! IN YOUR MUG!" Josh is sure that he and his twin brother, JB, are going pro, following in the footsteps of their father, who played professional ball in Europe. But Alexander (He Said, She Said) drops hints that Josh's trajectory may be headed back toward Earth: his relationship with JB is strained by a new girl at school, and the boys' father health is in increasingly shaky territory. The poems dodge and weave with the speed of a point guard driving for the basket, mixing basketball action with vocabulary-themed poems, newspaper clippings, and Josh's sincere first-person accounts that swing from moments of swagger-worthy triumph to profound pain. This verse novel delivers a real emotional punch before the final buzzer. Ages 9-12. Agent: East West Literary Agency. (Mar.) (c) Copyright PWxyz, LLC. All rights reserved.
(c) Copyright PWxyz, LLC. All rights reserved
...More