Welcome to the West Plains Public Library
West Plains Public Library
·
Library Hours:
Monday - Friday 9 am - 6 pm
Saturday 9 am - 5 pm
Facebook
: Like us on Facebook for up to date news & events!
Missouri Digital Heritage
: Access to digital collections and exhibits created by the cultural and scientific heritage institutions of Missouri.
Learn-A-Test
: Interactive test preparation and practice including GED, ACT, and SAT practice exams.
Click here to access the following Databases
:
EBSCOhost databases
: Academic Search Elite ; Book Collection Nonfiction: Elementary School Edition ; Book Collection Nonfiction: High School Edition ; Book Collection Nonfiction: Middle School Edition ; Consumer Health Complete - EBSCOhost ; ERIC ; Funk & Wagnalls New World Encyclopedia ; MAS Ultra - School Edition ; MasterFILE Premier ; MEDLINE ; Middle Search Plus ; Newspaper Source ; Primary Search ; Professional Development Collection ; Science Reference Center ; eBook Collection (EBSCOhost)
---
Salem Health
:  Cancer:a four-volume set that covers more than 800 topics of crucial interest to students, patients, caregivers, and others who have received a diagnosis or are associated with those who have cancer. Psychology & Mental Health: a five-volume set that covers history of the field, diagnoses, disorders, treatments, tests, notable people and issues.
---
Salem History: The Decades
:  Explore the 40's, 50's, 60's, 70's, 80's and 90's in America with this Salem Press series.
---
Salem Forensic Science
:  A comprehensive reference source on the theory, techniques, and applications of the various forensic sciences.
---
WorldCat on FirstSearch
: The worlds largest network of library content and services.
Click here to access more databases.
Missouri Libraries 2 Go
: Now available a new service from the West Plains Public Library: audiobooks and eBooks available to download from the library's website. Library card holders can check out and download digital media anytime, anywhere by clicking the link above or the button on the left.
About the TumbleBookLibrary
: The TBL is a collection of TumbleBooks (animated, talking picture books) with fiction, non-fiction and foreign language titles, Read-Alongs (chapter books with sentence highlighting and narration but no animation), TumbleTV which consists of pre-set playlists of a sequence of books and Tumble Puzzles & Games.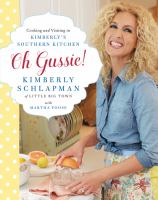 Book list As down-home as you can get, award-winning Little Big Town band member Schlapman, with coauthor Foose, presents more than 100 southern-style recipes, plus a delightful stream of memories, humor, anecdotes, and personal stories. Who could forget her headline, Dropped Out of Kindergarten ? Or not feel sorrow well up when she talks about mourning her first husband during an eating frenzy of black walnut cake? This is truly a low-end cook's delight; in other words, have no qualms about using store-bought pie shells and other conveniences, or making good use of canned stuff, whether condensed cream or mushroom soup or French onion soup mix. Shortcuts aside, Schlapman and Foose grab any type of home chef, sophisticated or not, with their straightforward energy and unabashed love of friends and family, which is all celebrated through food: okra hash, Maw Maw's biscuits, grandmother's coconut pudding, pineapple casserole, crispy trout cakes, low-country boil. Make sure you read the sidebars provided for almost every recipe, such as southern simple (substitutes and tips), southern mother (hostess gifts and the like), southern skinny (as the phrase indicates). Southern staples made easy, served with love.--Jacobs, Barbara Copyright 2015 Booklist
From Booklist, Copyright © American Library Association. Used with permission.
...More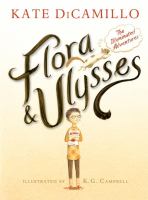 Publishers Weekly Newbery Medalist DiCamillo and illustrator Campbell meld prose with comics sequences in a broad comedy tinged with sadness. Bitter about her parents' divorce, Flora Buckman has withdrawn into her favorite comic book, The Amazing Incandesto! and memorized the advisories in its ongoing bonus feature, Terrible Things Can Happen to You! She puts those life-saving tips into action when a squirrel is swallowed whole by a neighbor's new vacuum cleaner, the Ulysses Super-Suction Multi-Terrain 2000X. Flora resuscitates the squirrel, christens him after the vacuum, and witnesses a superhero-like transformation: Ulysses is now uber-strong, can fly, and composes poetry. Despite supremely quirky characters and dialogue worthy of an SAT prep class, there's real emotion at the heart of this story involving two kids who have been failed by the most important people in their lives: their parents. It's into this profound vacuum that Ulysses really flies, demonstrating an unconditional love for his rescuer, trumped only perhaps by his love for food and a desire "to make the letters on the keyboard speak the truth of his heart." Ages 10-up. Author's agent: Holly McGhee, Pippin Properties. Illustrator's agent: Lori Nowicki, Painted Words. (Sept.) (c) Copyright PWxyz, LLC. All rights reserved.
(c) Copyright PWxyz, LLC. All rights reserved
Book list *Starred Review* The story begins with a vacuum cleaner. And a squirrel. Or, to be more precise, a squirrel who gets sucked into a Ulysses Super Suction wielded by Flora's neighbor, Mrs. Tickham. The rather hairless squirrel that is spit out is not the same one that went in. That squirrel had only one thought: I'm hungry. After Flora performs CPR, the rescued squirrel, newly named Ulysses, is still hungry, but now he has many thoughts in his head. Foremost is his consideration of Flora's suggestion that perhaps he is a superhero like The Amazing Incandesto, whose comic-book adventures Flora read with her father. (Drawing on comic-strip elements, Campbell's illustrations here work wonderfully well.) Since Flora's father and mother have split up, Flora has become a confirmed and defiant cynic. Yet it is hard to remain a cynic while one's heart is opening to a squirrel who can type ( Squirtl. I am . . . born anew ), who can fly, and who adores Flora. Newbery winner DiCamillo is a master storyteller, and not just because she creates characters who dance off the pages and plots, whether epic or small, that never fail to engage and delight readers. Her biggest strength is exposing the truths that open and heal the human heart. She believes in possibilities and forgiveness and teaches her audience that the salt of life can be cut with the right measure of love. HIGH-DEMAND BACKSTORY: DiCamillo has a devoted following, plus this book has an extensive marketing campaign. That equals demand.--Cooper, Ilene Copyright 2010 Booklist
From Booklist, Copyright © American Library Association. Used with permission.
...More