Welcome to the West Plains Public Library
West Plains Public Library
·
Library Hours:
Monday - Friday 9 am - 6 pm
Saturday 9 am - 5 pm
Facebook
: Like us on Facebook for up to date news & events!
Missouri Digital Heritage
: Access to digital collections and exhibits created by the cultural and scientific heritage institutions of Missouri.
Learn-A-Test
: Interactive test preparation and practice including GED, ACT, and SAT practice exams.
Click here to access the following Databases
:
EBSCOhost databases
: Academic Search Elite ; Book Collection Nonfiction: Elementary School Edition ; Book Collection Nonfiction: High School Edition ; Book Collection Nonfiction: Middle School Edition ; Consumer Health Complete - EBSCOhost ; ERIC ; Funk & Wagnalls New World Encyclopedia ; MAS Ultra - School Edition ; MasterFILE Premier ; MEDLINE ; Middle Search Plus ; Newspaper Source ; Primary Search ; Professional Development Collection ; Science Reference Center ; eBook Collection (EBSCOhost)
---
Salem Health
:  Cancer:a four-volume set that covers more than 800 topics of crucial interest to students, patients, caregivers, and others who have received a diagnosis or are associated with those who have cancer. Psychology & Mental Health: a five-volume set that covers history of the field, diagnoses, disorders, treatments, tests, notable people and issues.
---
Salem History: The Decades
:  Explore the 40's, 50's, 60's, 70's, 80's and 90's in America with this Salem Press series.
---
Salem Forensic Science
:  A comprehensive reference source on the theory, techniques, and applications of the various forensic sciences.
---
WorldCat on FirstSearch
: The worlds largest network of library content and services.
Click here to access more databases.
Missouri Libraries 2 Go
: Now available a new service from the West Plains Public Library: audiobooks and eBooks available to download from the library's website. Library card holders can check out and download digital media anytime, anywhere by clicking the link above or the button on the left.
About the TumbleBookLibrary
: The TBL is a collection of TumbleBooks (animated, talking picture books) with fiction, non-fiction and foreign language titles, Read-Alongs (chapter books with sentence highlighting and narration but no animation), TumbleTV which consists of pre-set playlists of a sequence of books and Tumble Puzzles & Games.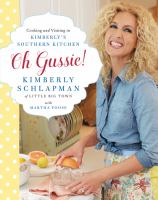 Book list As down-home as you can get, award-winning Little Big Town band member Schlapman, with coauthor Foose, presents more than 100 southern-style recipes, plus a delightful stream of memories, humor, anecdotes, and personal stories. Who could forget her headline, Dropped Out of Kindergarten ? Or not feel sorrow well up when she talks about mourning her first husband during an eating frenzy of black walnut cake? This is truly a low-end cook's delight; in other words, have no qualms about using store-bought pie shells and other conveniences, or making good use of canned stuff, whether condensed cream or mushroom soup or French onion soup mix. Shortcuts aside, Schlapman and Foose grab any type of home chef, sophisticated or not, with their straightforward energy and unabashed love of friends and family, which is all celebrated through food: okra hash, Maw Maw's biscuits, grandmother's coconut pudding, pineapple casserole, crispy trout cakes, low-country boil. Make sure you read the sidebars provided for almost every recipe, such as southern simple (substitutes and tips), southern mother (hostess gifts and the like), southern skinny (as the phrase indicates). Southern staples made easy, served with love.--Jacobs, Barbara Copyright 2015 Booklist
From Booklist, Copyright © American Library Association. Used with permission.
...More
Publishers Weekly Eleven years ago, Mo LoBeau arrived in Tupelo Landing, N.C., a newborn baby girl washed downstream during a hurricane and rescued by "the Colonel," a stranger who can't remember anything about his own past. Both are taken in by Miss Lana, owner of the Tupelo Cafe. Mo (short for Moses) loves the Colonel and Lana, but she can't curb her curiosity: isn't anybody missing a lucky newborn? Mo scratches this itch by sending messages in bottles to her "Upstream Mother." Into this implausible but hilarious premise arrives an out-of-town detective, a dead body (cafe customer Mr. Jesse), a long-forgotten bank robbery, and a kidnapping. This much plot might sink a story, but Turnage makes it work. Here is a writer who has never met a metaphor or simile she couldn't put to good use. Miss Lana's voice is "the color of sunlight in maple syrup," while "[r]umors swirl around the Colonel like ink around an octopus." But it's Mo's wry humor that makes this first novel completely memorable. "Boredom kills," she suggests as Mr. Jesse's cause of death. "I've had close brushes myself, during math." Ages 10-up. Agent: Melissa Jeglinski, the Knight Agency. (May) (c) Copyright PWxyz, LLC. All rights reserved.
(c) Copyright PWxyz, LLC. All rights reserved
Book list *Starred Review* Mysteries abound in this unusual book set in tiny Tupelo Landing, North Carolina, and narrated by Mo, or as she introduces herself, Miss Moses LoBeau, rising sixth-grader. First there are old mysteries. What was Mo's story before Colonel LoBeau rescued her from the creek as a newborn and took her in? And who was the colonel before amnesia wiped away his memory? But soon the plot thickens and more alarming questions arise. Who has murdered one of Tupelo Landing's most unlikable residents? Who is holding Mo's unofficially adoptive parents for ransom? How can she and her friend Dale rescue them? While the pace of the narrative is initially languid, the storytelling is always enjoyable, from the amusing early scene in which Mo and Dale make breakfast for the regulars at the cafe (peanut butter sandwiches with or without the drink du jour, Mountain Dew) to her continuing attempts to find her birth mother through messages launched in bottles. Later the pace quickens considerably as the mystery gains momentum, climaxing in an epic scene during a hurricane. Turnage's lively novel features a distinctive voice and a community of idiosyncratic characters whose interlocking stories are gradually revealed. A sequel is planned for 2013.--Phelan, Carolyn Copyright 2010 Booklist
From Booklist, Copyright © American Library Association. Used with permission.
School Library Journal Gr 4-7-Quick-thinking and precocious Mo LoBeau is hilarious in this modern-day mystery set in a small North Carolina town. The 11-year-old discovers the true meaning of family as she searches for her "upstream mother." As a baby, Mo was found washed ashore during a hurricane and has led a quiet life with the Colonel, a cafe owner with a hidden past, and Miss Lana, the fun and colorful cafe hostess. Then one day, this idyllic town is turned upside down by a murder investigation. The twists and turns in the plot will keep readers on their toes, and the humorous interactions between Mo and her quirky neighbors will keep them coming back for more. While the story is amusing and mysterious, the author also skillfully touches on tough issues such as alcoholism, spousal and child abuse, and underage drinking. The mood of the book stays light and keeps youngsters rooting for Mo in all of her adventurous endeavors, yet elicits empathy for the secondary characters as they endure and conquer challenging circumstances. While the overall theme is predictable, the solution to the mystery is not, and this book will leave readers hoping for more books about Mo and her gang.-Amy Shepherd, St. Anne's Episcopal School, Middleton, DE (c) Copyright 2012. Library Journals LLC, a wholly owned subsidiary of Media Source, Inc. No redistribution permitted.
(c) Copyright 2010. Library Journals LLC, a wholly owned subsidiary of Media Source, Inc. No redistribution permitted.
...More