Welcome to the West Plains Public Library
West Plains Public Library
·
Library Hours:
Monday - Friday 9 am - 6 pm
Saturday 9 am - 5 pm
Facebook
: Like us on Facebook for up to date news & events!
Missouri Digital Heritage
: Access to digital collections and exhibits created by the cultural and scientific heritage institutions of Missouri.
Learn-A-Test
: Interactive test preparation and practice including GED, ACT, and SAT practice exams.
Click here to access the following Databases
:
EBSCOhost databases
: Academic Search Elite ; Book Collection Nonfiction: Elementary School Edition ; Book Collection Nonfiction: High School Edition ; Book Collection Nonfiction: Middle School Edition ; Consumer Health Complete - EBSCOhost ; ERIC ; Funk & Wagnalls New World Encyclopedia ; MAS Ultra - School Edition ; MasterFILE Premier ; MEDLINE ; Middle Search Plus ; Newspaper Source ; Primary Search ; Professional Development Collection ; Science Reference Center ; eBook Collection (EBSCOhost)
---
Salem Health
:  Cancer:a four-volume set that covers more than 800 topics of crucial interest to students, patients, caregivers, and others who have received a diagnosis or are associated with those who have cancer. Psychology & Mental Health: a five-volume set that covers history of the field, diagnoses, disorders, treatments, tests, notable people and issues.
---
Salem History: The Decades
:  Explore the 40's, 50's, 60's, 70's, 80's and 90's in America with this Salem Press series.
---
Salem Forensic Science
:  A comprehensive reference source on the theory, techniques, and applications of the various forensic sciences.
---
WorldCat on FirstSearch
: The worlds largest network of library content and services.
Click here to access more databases.
Missouri Libraries 2 Go
: Now available a new service from the West Plains Public Library: audiobooks and eBooks available to download from the library's website. Library card holders can check out and download digital media anytime, anywhere by clicking the link above or the button on the left.
About the TumbleBookLibrary
: The TBL is a collection of TumbleBooks (animated, talking picture books) with fiction, non-fiction and foreign language titles, Read-Alongs (chapter books with sentence highlighting and narration but no animation), TumbleTV which consists of pre-set playlists of a sequence of books and Tumble Puzzles & Games.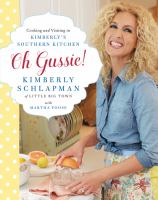 Book list As down-home as you can get, award-winning Little Big Town band member Schlapman, with coauthor Foose, presents more than 100 southern-style recipes, plus a delightful stream of memories, humor, anecdotes, and personal stories. Who could forget her headline, Dropped Out of Kindergarten ? Or not feel sorrow well up when she talks about mourning her first husband during an eating frenzy of black walnut cake? This is truly a low-end cook's delight; in other words, have no qualms about using store-bought pie shells and other conveniences, or making good use of canned stuff, whether condensed cream or mushroom soup or French onion soup mix. Shortcuts aside, Schlapman and Foose grab any type of home chef, sophisticated or not, with their straightforward energy and unabashed love of friends and family, which is all celebrated through food: okra hash, Maw Maw's biscuits, grandmother's coconut pudding, pineapple casserole, crispy trout cakes, low-country boil. Make sure you read the sidebars provided for almost every recipe, such as southern simple (substitutes and tips), southern mother (hostess gifts and the like), southern skinny (as the phrase indicates). Southern staples made easy, served with love.--Jacobs, Barbara Copyright 2015 Booklist
From Booklist, Copyright © American Library Association. Used with permission.
...More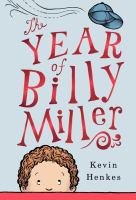 Book list Billy Miller is starting second grade, and though his teacher, Mrs. Silver, tells the class it is the Year of the Rabbit, Billy's father tells him it will be the Year of Billy Miller. Billy isn't sure. He's even more worried when he gets off on the wrong foot his first day, but as the months go on, Billy begins to shine. There are some wonderful moments here: when Billy brings his teacher silver items coins, a paper clip, a little rabbit to show her he's a nice boy; when he agonizes over how to tell his father that Papa is a babyish name; and a triumphant ending when poetry and self-confidence intertwine. But the school year also seems rushed, and some intriguing characters, like the annoying Emma, are barely touched. Harkening back to writers of an earlier era, like Eleanor Estes, Henkes never compromises his language. Words like replicated, diligently, and frustrated appear and that's on just one page. Since this is so age specific, older readers might pass it by. That would be too bad, because this is a story with a lot of heart and sweet insights into growing up. Illustrations unseen. High-Demand Backstory: There's no more versatile producer of children's books working today than Henkes. Libraries, with great justification, are always interested in what he's up to now.--Cooper, Ilene Copyright 2010 Booklist
From Booklist, Copyright © American Library Association. Used with permission.
School Library Journal Gr 1-3-The beginning of a new school year brings anxious moments for Billy Miller, a typical second grader at Georgia O'Keeffe Elementary School in a small Wisconsin town. His new teacher, Ms. Silver, uses chopsticks to hold her hair in place and know-it-all Emma Sparks is unfortunately one of his desk mates. Just as a school year is divided into quarters, the book is divided into four parts-"Teacher," "Father," "Sister," and "Mother"-each offering a new perspective on Billy's personality and development through his interactions with these well-developed characters. He begins the school year with a lump on his head from a family-vacation incident and navigates glitter homework fiascos, canceled sleepover plans, and sibling annoyances as readers see the year unfold through funny and often poignant situations. Billy himself might have been daunted by a book with more than 200 pages, but eager young readers will find this a great first chapter book to share or read solo.-Cheryl Ashton, Amherst Public Library, OH (c) Copyright 2013. Library Journals LLC, a wholly owned subsidiary of Media Source, Inc. No redistribution permitted.
(c) Copyright Library Journals LLC, a wholly owned subsidiary of Media Source, Inc. No redistribution permitted.
Publishers Weekly It's the Year of the Rabbit, according to Billy Miller's new second-grade teacher. It's also the year of several dilemmas for the boy, including the fear he might "start forgetting things" due to bumping his head while on vacation over the summer. Then there's the habitat diorama that Billy is assigned-the bat cave he creates doesn't turn out quite like he'd hoped. Henkes's (Junonia) gentle slice-of-life novel, divided into four sections, humorously examines these and other plights while capturing the essence of Billy's relationships with four significant figures in his life: his teacher (who he accidentally insults on the first day of school); his stay-at-home, struggling-artist father; his sometimes annoying, sometimes endearing three-year-old sister; and his mother, about whom Billy must compose a poem to be presented at the end of the school year. Each segment introduces a new conflict that Billy manages to resolve without too much fuss or torment. The book's clear structure, concrete images, and just-challenging-enough vocabulary are smartly attuned to emerging readers, and its warmth, relatable situations, and sympathetic hero give it broad appeal. Ages 8-12. (Sept.) (c) Copyright PWxyz, LLC. All rights reserved.
(c) Copyright PWxyz, LLC. All rights reserved
...More