Welcome to the West Plains Public Library
West Plains Public Library
·
Library Hours:
Monday - Friday 9 am - 6 pm
Saturday 9 am - 5 pm
Facebook
: Like us on Facebook for up to date news & events!
Missouri Digital Heritage
: Access to digital collections and exhibits created by the cultural and scientific heritage institutions of Missouri.
Learn-A-Test
: Interactive test preparation and practice including GED, ACT, and SAT practice exams.
Click here to access the following Databases
:
EBSCOhost databases
: Academic Search Elite ; Book Collection Nonfiction: Elementary School Edition ; Book Collection Nonfiction: High School Edition ; Book Collection Nonfiction: Middle School Edition ; Consumer Health Complete - EBSCOhost ; ERIC ; Funk & Wagnalls New World Encyclopedia ; MAS Ultra - School Edition ; MasterFILE Premier ; MEDLINE ; Middle Search Plus ; Newspaper Source ; Primary Search ; Professional Development Collection ; Science Reference Center ; eBook Collection (EBSCOhost)
---
Salem Health
:  Cancer:a four-volume set that covers more than 800 topics of crucial interest to students, patients, caregivers, and others who have received a diagnosis or are associated with those who have cancer. Psychology & Mental Health: a five-volume set that covers history of the field, diagnoses, disorders, treatments, tests, notable people and issues.
---
Salem History: The Decades
:  Explore the 40's, 50's, 60's, 70's, 80's and 90's in America with this Salem Press series.
---
Salem Forensic Science
:  A comprehensive reference source on the theory, techniques, and applications of the various forensic sciences.
---
WorldCat on FirstSearch
: The worlds largest network of library content and services.
Click here to access more databases.
Missouri Libraries 2 Go
: Now available a new service from the West Plains Public Library: audiobooks and eBooks available to download from the library's website. Library card holders can check out and download digital media anytime, anywhere by clicking the link above or the button on the left.
About the TumbleBookLibrary
: The TBL is a collection of TumbleBooks (animated, talking picture books) with fiction, non-fiction and foreign language titles, Read-Alongs (chapter books with sentence highlighting and narration but no animation), TumbleTV which consists of pre-set playlists of a sequence of books and Tumble Puzzles & Games.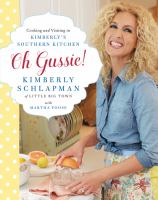 Book list As down-home as you can get, award-winning Little Big Town band member Schlapman, with coauthor Foose, presents more than 100 southern-style recipes, plus a delightful stream of memories, humor, anecdotes, and personal stories. Who could forget her headline, Dropped Out of Kindergarten ? Or not feel sorrow well up when she talks about mourning her first husband during an eating frenzy of black walnut cake? This is truly a low-end cook's delight; in other words, have no qualms about using store-bought pie shells and other conveniences, or making good use of canned stuff, whether condensed cream or mushroom soup or French onion soup mix. Shortcuts aside, Schlapman and Foose grab any type of home chef, sophisticated or not, with their straightforward energy and unabashed love of friends and family, which is all celebrated through food: okra hash, Maw Maw's biscuits, grandmother's coconut pudding, pineapple casserole, crispy trout cakes, low-country boil. Make sure you read the sidebars provided for almost every recipe, such as southern simple (substitutes and tips), southern mother (hostess gifts and the like), southern skinny (as the phrase indicates). Southern staples made easy, served with love.--Jacobs, Barbara Copyright 2015 Booklist
From Booklist, Copyright © American Library Association. Used with permission.
...More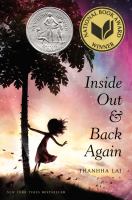 School Library Journal Gr 4-6-A story based on the author's childhood experiences. Ha is 10 when Saigon falls and her family flees Vietnam. First on a ship, then in two refugee camps, and then finally in Alabama, she and her family struggle to fit in and make a home. As Ha deals with leaving behind all that is familiar, she tries to contain her temper, especially in the face of school bullies and the inconsistencies of the English language. She misses her papaya tree, and her family worries about friends and family remaining in Vietnam, especially her father, who was captured by Communist forces several years earlier. Told in verse, each passage is given a date so readers can easily follow the progression of time. Sensory language describing the rich smells and tastes of Vietnam draws readers in and contrasts with Ha's perceptions of bland American food, and the immediacy of the narrative will appeal to those who do not usually enjoy historical fiction. Even through her frustration with her new life and the annoyances of her three older brothers, her voice is full of humor and hope.-Jennifer Rothschild, Prince George's County Memorial Library System, Oxon Hill, MD (c) Copyright 2011. Library Journals LLC, a wholly owned subsidiary of Media Source, Inc. No redistribution permitted.
(c) Copyright 2010. Library Journals LLC, a wholly owned subsidiary of Media Source, Inc. No redistribution permitted.
Book list *Starred Review* After her father has been missing in action for nine years during the Vietnam War, 10-year-old Hà flees with her mother and three older brothers. Traveling first by boat, the family reaches a tent city in Guam, moves on to Florida, and is finally connected with sponsors in Alabama, where Hà finds refuge but also cruel rejection, especially from mean classmates. Based on Lai's personal experience, this first novel captures a child-refugee's struggle with rare honesty. Written in accessible, short free-verse poems, Hà's immediate narrative describes her mistakes both humorous and heartbreaking with grammar, customs, and dress (she wears a flannel nightgown to school, for example); and readers will be moved by Hà's sorrow as they recognize the anguish of being the outcast who spends lunchtime hiding in the bathroom. Eventually, Hà does get back at the sneering kids who bully her at school, and she finds help adjusting to her new life from a kind teacher who lost a son in Vietnam. The elemental details of Hà's struggle dramatize a foreigner's experience of alienation. And even as she begins to shape a new life, there is no easy comfort: her father is still gone.--Rochman, Hazel Copyright 2010 Booklist
From Booklist, Copyright © American Library Association. Used with permission.
Publishers Weekly Narrating in sparse free-verse poems, 10-year-old Ha brings a strong, memorable voice to the immigrant experience as her family moves from war-torn South Vietnam to Alabama in 1975. First-time author Lai, who made the same journey with her family, divides her novel into four sections set in Vietnam, "At Sea," and the last two in Alabama. Lai gives insight into cultural and physical landscapes, as well as a finely honed portrait of Ha's family as they await word about Ha's POW father and face difficult choices (awaiting a sponsor family, "...Mother learns/ sponsors prefer those/ whose applications say ¿Christians.'/ Just like that/ Mother amends our faith,/ saying all beliefs/ are pretty much the same"). The taut portrayal of Ha's emotional life is especially poignant as she cycles from feeling smart in Vietnam to struggling in the States, and finally regains academic and social confidence. A series of poems about English grammar offer humor and a lens into the difficulties of adjusting to a new language and customs ("Whoever invented English/ should be bitten/ by a snake"). An incisive portrait of human resilience. Ages 8-12. (Mar.) (c) Copyright PWxyz, LLC. All rights reserved.
(c) Copyright PWxyz, LLC. All rights reserved
School Library Journal Gr 4-6-Ten-year-old Ha and her family flee Saigon and struggle to make a new life in Alabama. Told in verse, the story features a spirited child who misses her homeland and faces bullies, unfriendly people, and perfectly horrid American food. A tender tale, leavened with humor and hope. (Mar.) (c) Copyright 2011. Library Journals LLC, a wholly owned subsidiary of Media Source, Inc. No redistribution permitted.
(c) Copyright 2010. Library Journals LLC, a wholly owned subsidiary of Media Source, Inc. No redistribution permitted.
...More