Welcome to the West Plains Public Library
West Plains Public Library
·
Library Hours:
Monday - Friday 9 am - 6 pm
Saturday 9 am - 5 pm
Facebook
: Check out the library's Facebook page!
Missouri Digital Heritage
: Access to digital collections and exhibits created by the cultural and scientific heritage institutions of Missouri.
Learn-A-Test
: Interactive test preparation and practice including GED, ACT, and SAT practice exams.
Click here to access the following Databases
:
EBSCOhost databases
: Academic Search Elite ; Book Collection Nonfiction: Elementary School Edition ; Book Collection Nonfiction: High School Edition ; Book Collection Nonfiction: Middle School Edition ; Consumer Health Complete - EBSCOhost ; ERIC ; Funk & Wagnalls New World Encyclopedia ; MAS Ultra - School Edition ; MasterFILE Premier ; MEDLINE ; Middle Search Plus ; Newspaper Source ; Primary Search ; Professional Development Collection ; Science Reference Center ; eBook Collection (EBSCOhost)
---
Salem Health
:  Cancer:a four-volume set that covers more than 800 topics of crucial interest to students, patients, caregivers, and others who have received a diagnosis or are associated with those who have cancer. Psychology & Mental Health: a five-volume set that covers history of the field, diagnoses, disorders, treatments, tests, notable people and issues.
---
Salem History: The Decades
:  Explore the 40's, 50's, 60's, 70's, 80's and 90's in America with this Salem Press series.
---
Salem Forensic Science
:  A comprehensive reference source on the theory, techniques, and applications of the various forensic sciences.
---
WorldCat on FirstSearch
: The worlds largest network of library content and services.
Click here to access more databases.
Missouri Libraries 2 Go
: Now available a new service from the West Plains Public Library: audiobooks and eBooks available to download from the library's website. Library card holders can check out and download digital media anytime, anywhere by clicking the link above or the button on the left.
School Library Journal Gr 9 Up-This promising debut, set in the heyday of grunge, tells the story of Maggie Lynch, a displaced Chicagoan and grunge music fan, living in a quiet town (Bray) on the Irish Sea. Maggie was uprooted from her friends, her music scene, and her beloved Uncle Kevin when her romantically fickle mother married her latest boyfriend, resulting in a move to his hometown. During her time of difficult adjustment to Ireland, Maggie falls in love with Eion the very moment a devastating loss hits her family, leading to rebellion and a journey to Rome to see Nirvana and fulfill Uncle Kevin's wish for her. Foley sets the scene vividly, writing that Bray has a "soggy sort of grandeur" and weaving in the tiny cultural differences that Maggie has to navigate as an American. The narrative voice is clear and compelling, but Maggie often makes decisions that feel incongruous to her character. She has an independent spirit, but Eion only joins her on the journey because she needs a rescue. A self-professed Nirvana fan, which is critical to the plot, she never seems to like the band as much as she is trying to impress Uncle Kevin. However, the secondary characters are complex and sympathetic: Foley has also populated Bray with a host of quirky, loving, and memorable background characters, which enriches the story. Recommended for teens who enjoy travelogue romance stories or novels about rock music.- Susannah Goldstein, Convent of the Sacred Heart, New York City (c) Copyright 2014. Library Journals LLC, a wholly owned subsidiary of Media Source, Inc. No redistribution permitted.
(c) Copyright Library Journals LLC, a wholly owned subsidiary of Media Source, Inc. No redistribution permitted.
...More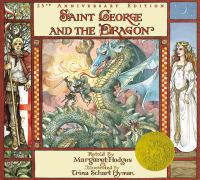 Publishers Weekly :
This adaptation of The Faerie Queen features illustrations that ``glitter with color and mesmerizing details,'' said PW. Ages 4-8.
Copyright 1990 Cahners Business Information, Inc. Distributed by Syndetic Solutions Inc. Terms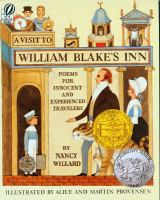 Publishers Weekly :
The Newbery Medal-winning, Caldecott Honor book about an imaginary inn belonging to William Blake, where remarkable guests are attended by an even more remarkable staff. Ages 4-8.
Copyright 1987 Cahners Business Information, Inc. Distributed by Syndetic Solutions Inc. Terms