https://www.kidcentraltn.com Get information on Health, Education, Development, and Support. Also has links to services in Tennessee.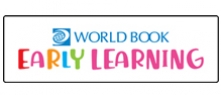 https://www.worldbookonline.com/wbel/#/home
https://www.worldbookonline.com/kids/home?gr=Welcome%20White%20House%20Public%20Library!
https://www.worldbookonline.com/student-new/#/home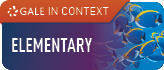 https://www.galesupport.com/telGeo/geo.php?loc=tel_p_whpl&db=ITKE Topics, books, news, pictures, and videos. All in one place.
Stay at Home Programs
Four interactive games — part of a series called Thinking Money for Kids are designed for children ages 7 to 11 but are appropriate for other ages as well.
Earning It: Follow the paths of characters Grace, Emma, and Kenji to see how their childhood interests translate into successful careers and opportunities to "give back" by volunteering.

Balance My Budget: Make choices about how to meet basic needs and treat yourself with a splurge here and there, while sticking to a monthly budget.

Money Trail: Starting with $500 in your bank account, make decisions about how to earn and spend.

Let's Deal: Hear from buyers and vendors at a farmers' market as they swap goods and learn about money

.