Click on the picture to go to the website.
The Tennessean (1812 - 2002)
Digitized pages of The Tennessean (1812-2002) provide unique historical insight into the regional issues and concerns, such as local government, industrialization, prohibition, and racial struggles.
Full-text articles from The Tennessean newspaper. Provides Nashville and Middle Tennessee regional coverage.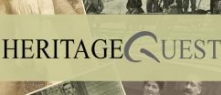 HeritageQuest Online
Collection of genealogical and historical sources, with coverage dating back to the 1700s. Search U.S. census records, full-text family and local history books, Freedman's Bank records and more.
Transparent Language Online provides a fun, effective, and engaging experience for learners of all levels looking to build their listening, speaking, reading, and writing skills in a foreign language. Combining extensive courses and supplemental resources for over 100 languages, including English, Transparent Language Online is the most complete language-learning system.