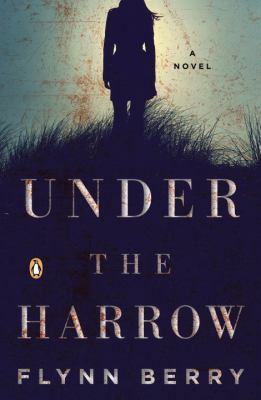 Under the Harrow
by Flynn Berry


Book list Nora arrives at her sister Rachel's village farmhouse in the English countryside for a weekend visit and finds Rachel and her dog viciously murdered. Even as she supplies DI Moretti details on Rachel's routines and ex-boyfriends, Nora is flooded with shock and the fear that her sister's past has resurfaced. When they were teens, Rachel was brutally beaten while walking home from a party. When the police failed to find Rachel's attacker, she and Nora scoured reports of attacks on women for years, hoping to find the clue that would solve the case. Eventually, they stopped their hunt, and Nora can't shake the feeling that Rachel would still be alive if they'd kept looking. Rachel vows to remain in the village until her sister's murderer is found and is led by grief and guilt into a dangerous obsession with the case. Nora's voice bounces between grief, desperation, and rage, and this unpredictability creates a Hitchcockian tension. A moody psychological thriller that explores sisterhood's complex mix of love and resentment.--Tran, Christine Copyright 2016 Booklist
From Booklist, Copyright © American Library Association. Used with permission.
Library Journal Nora leaves London one Friday afternoon to visit her sister Rachel for a relaxing weekend in the country. She expects to find Rachel in the kitchen making dinner. Instead she discovers her sister's body lying in a pool of blood with her dead dog nearby. As Nora plans the funeral and deals with final details, she realizes she's unable to move on with her own life. She's particularly distraught by a case of an unsolved assault suffered by Rachel at age 17. Investigating on her own, Nora finds out that she knows less about her sibling than she once thought. Though not all readers will be able to stomach the initial gruesome scenes involving Rachel's dog, those who stick around will be rewarded with a riveting, complex suspense novel thick with atmosphere and long-held secrets. VERDICT Berry's fiction debut is a dark, twisty, and deeply disturbing thriller that makes for an absorbing summer read. Readers will look forward to the next novel by this promising new author.-Liz Kirchhoff, Barrington Area Lib., IL © Copyright 2016. Library Journals LLC, a wholly owned subsidiary of Media Source, Inc. No redistribution permitted.
(c) Copyright Library Journals LLC, a wholly owned subsidiary of Media Source, Inc. No redistribution permitted.
Publishers Weekly At the start of Berry's tight debut, Nora, the book's initially guarded narrator, travels from her home in London to her sister Rachel's house in the Yorkshire countryside, where she finds Rachel dead, stabbed multiple times. Devastated, Nora proceeds to insinuate herself into the ensuing police investigation, while starting her own among the people Rachel came in contact with. Determined to the point of obsession, she manages to offend nearly everyone. Old secrets come to light in all of their ugliness, including an attack on Rachel as a teen (and the sisters' ongoing efforts to find the perpetrator). Nora struggles to resolve her love for her sister with the resentment that's always simmered below the surface. Readers will enjoy trying to ferret out the clues along with Nora, but those who think they have the mystery figured out may be caught off guard by the surprising, if a bit abrupt, ending. Five-city author tour. Agent: Emily Forland, Brandt & Hochman Literary Agents. (June) © Copyright PWxyz, LLC. All rights reserved.
(c) Copyright PWxyz, LLC. All rights reserved