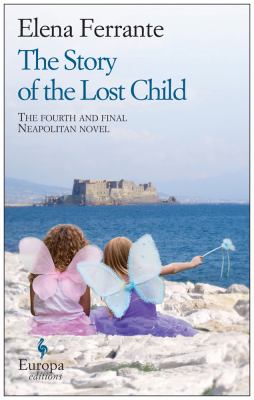 The Story of the Lost Child: Neapolitan Novels, Book Four
by Elena Ferrante and Ann Goldstein


Library Journal This conclusion to Ferrante's epic four-volume "Neapolitan" series continues the portrayal of Lila and Elena over several decades, from the 1960s to 2002. Both women give birth to daughters, and Tina and Imma's shared upbringing exemplify the love as well as the troublesome aspects of their mothers' day-to-existence. With fierce honesty and emotion, sometimes showing anxiety and estrangement, Ferrante etches the tumultuous lives and loves of Lila and Elena, their children, members of their extended family, and their friends. The worth and quality of work, the cost to family life of a successful career, the complications of men and their needs, the value of formal education and writing-all are scrutinized in this study of the role of women today. Verdict Readers should tackle all the books in order (My Brilliant Friend; The Story of a New Name; Those Who Leave and Those Who Stay) to savor the fabulous writing and translation, get to know the memorable characters, and experience a masterpiece of storytelling with a true, living pulse. Very highly recommended, this series is destined to become a classic of Italian literature.-Lisa Rohrbaugh, Leetonia Community P.L., OH © Copyright 2015. Library Journals LLC, a wholly owned subsidiary of Media Source, Inc. No redistribution permitted.
(c) Copyright Library Journals LLC, a wholly owned subsidiary of Media Source, Inc. No redistribution permitted.
Book list *Starred Review* The fourth and final volume of Ferrante's Neapolitan series originally conceived as a trilogy picks up shortly after the closing of Those Who Leave and Those Who Stay (2014). Pursuing love and her writing career in a passionate fury in the late 1970s, Elena eventually lands on Lila's ceiling, occupying the small, neighborhood apartment in Naples above her friend's. Elena's return to hers and Lila's violent birthplace begins a period of calm, warmth, and stability uncommon in their friendship, yet, nonetheless, peripheral threads begin to fray. Beyond day-to-day dealings with their combined families, the women must contend with the continuous threats posed by life in their corrupt birthplace, a challenge they meet in quite different fashions. Although the eponymous child is of profound importance here, it's the disappearance revealed at the series' onset and to which Ferrante returns, after navigating the 40-plus-year span covered in the story, that will compel readers forward, puzzling over it and anticipating resolution. As Elena ages, struggling to understand her relationship to her books' success, she writes and we read, a level removed a story about story and its authorship. A friendship so reflective and yet so repellent, so truthfully plumbed, is a rare thing written. HIGH-DEMAND BACKSTORY: Word of mouth launched this series, glowing reviews helped, and, eventually, a publishing phenomenon was born. The series' conclusion is a genuine literary event.--Bostrom, Annie Copyright 2015 Booklist
From Booklist, Copyright © American Library Association. Used with permission.