by Dan Barry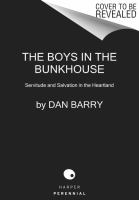 Kirkus
Copyright © Kirkus Reviews, used with permission.

A gripping indictment of society's treatment of "losers." In 1966, a pilot program at the Abilene State School in Texas moved six developmentally disabled men to a ranch run by T.H. Johnson, who agreed to teach the "boys," as he called them, basic agricultural skills. They would be paid a pittance and board at the ranch, saving the state money and providing Johnson with a source of very cheap labor. Award-winning New York Times writer and columnist Barry (Bottom of the 33rd: Hope and Redemption in Baseball's Longest Game, 2012, etc.) rivetingly chronicles the lives of these men and 26 more who worked for the irascible Johnson at his turkey processing plant in Texas and, later, in Atalissa, Iowa. From 1974 until 2009, Johnson's workers, living in filthy, decrepit housing, were paid far below minimum wage, from which room and board were deducted; were denied medical and dental care; and were violently abused by their overseers. Every day, they caught, killed, and gutted turkeys, work, Barry writes, that was "hardand repetitive, a bloody, filthy, feathery mess." Along the way, a social worker discovered the "slave-labor camp" and reported the "human-rights horror" to the Iowa Department of Social Services only to be told that the company's operationa "for-profit business model with a paternalistic overlay of limited freedoms and routine discipline"seemed legitimate. The townspeople of Atalissa liked the "boys," who sometimes came to town, marched in parades, and bought candy with their small allowances, and the men were proud to be workers; they didn't openly complain. But one man's sister, desperate over her brother's plight, caught the attention of a tenacious investigative reporter, whose expos shocked the nation. Finally, social services sprang to action, and the men were extricated, cared for, and embraced by those who had long ignored them. Gently, empathetically, and indelibly, Barry conveys a tale of unthinkable brutality. Copyright Kirkus Reviews, used with permission.
---
Publishers Weekly
(c) Copyright PWxyz, LLC. All rights reserved

New York Times columnist Barry (Bottom of the 33rd) weaves a moving tale of how a group of 32 mentally disabled men from Texas were rescued in 2009 after decades of servitude. Through a state program, the men were first put to work in the 1960s at a turkey processing plant in Texas. Then, in 1974, they were moved to another plant in Atalissa, Iowa. There, they lived in an abandoned schoolhouse and eviscerated turkeys in return for room, board, and (low) wages. Over the years, the outside world changed, but theirs did not. They became more isolated from the local community, worked ceaselessly, and were neglected and abused. Only through the efforts of dedicated people, including Iowa state social worker Natalie Neel-McGlaughlin, Des Moines investigative journalist Clark Kauffman, and Texas labor lawyer Robert Canino, were the men eventually able to leave. Their stories, pieced together through extensive research and interviews, are both riveting and often difficult to read, though Barry tries to end on a positive note. Still, his descriptions of overdue reunions and the list recounting "where they are now" is a bleak testament to what happened to 32 men over decades of neglect. (May) © Copyright PWxyz, LLC. All rights reserved.
---
Book list
From Booklist, Copyright © American Library Association. Used with permission.

*Starred Review* Throughout the small town of Atalissa, Iowa, they were known as the boys. Originally from Texas, this group of men with intellectual disabilities lived together in a former schoolhouse, from which they were bused to grinding workdays at the turkey plant, from 1974 until 2009. New York Times columnist Barry details the decades these men spent living and working in unimaginably horrid conditions, despite newspaper and government investigations into the arrangement. He dives deep into their lives and the regulations that created this situation, a tangled web of legislation and changing attitudes toward the treatment of those with disabilities. While standards in the wider world for supporting people with intellectual disabilities shifted from institutionalization to inclusion, the situation in Atalissa remained remarkably unchanged. With passion, energy, and understated eloquence, Barry examines how this happened, while sharing the stories of the men and those who cared for them. A resounding investigation of how America treated some of its most vulnerable citizens, shocking in its details, this is a masterful story of long-delayed justice.--Thoreson, Bridget Copyright 2016 Booklist