Curbside Pickup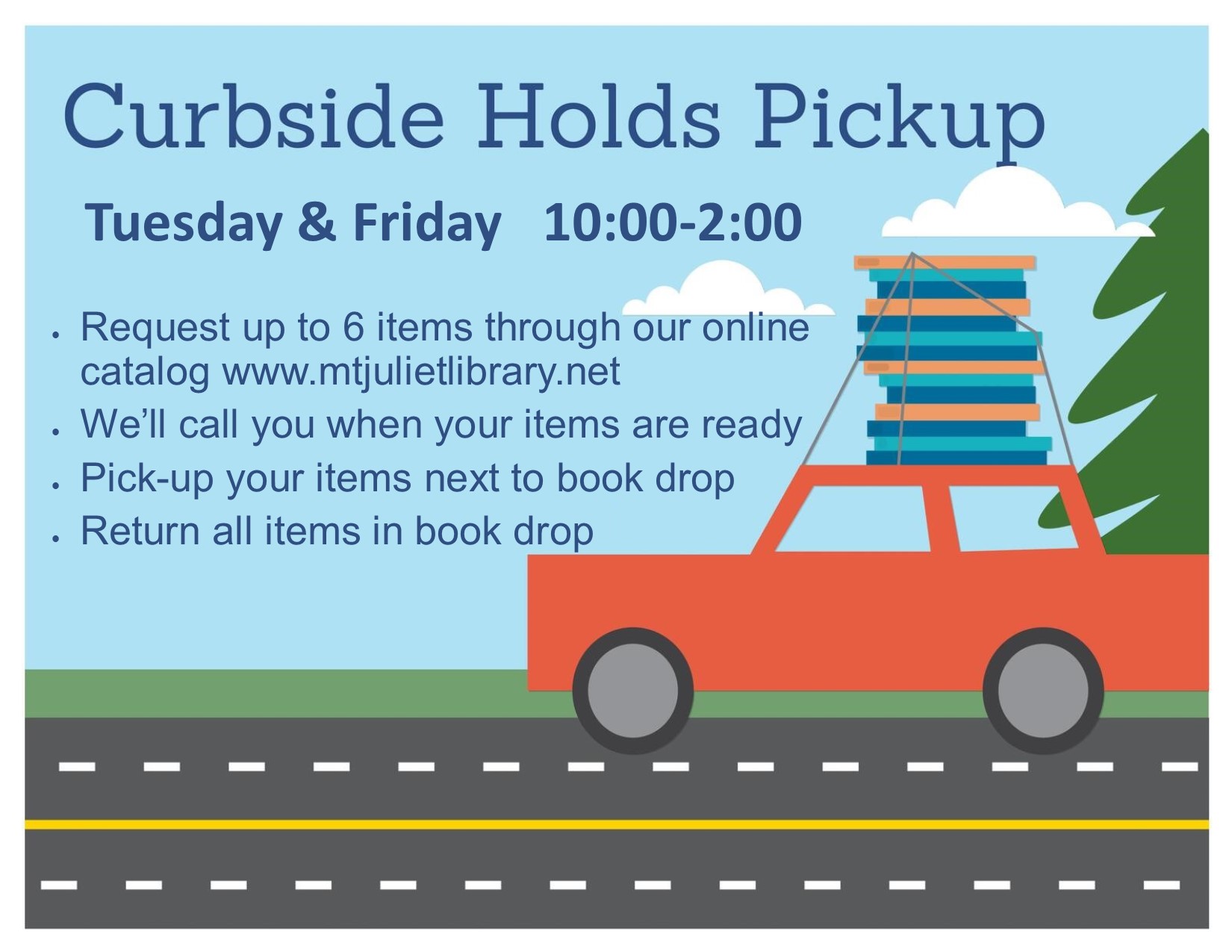 The Library building is still closed to the public, but we are offering curbside pickup service to those who want to check out library materials. The service is available on Tuesdays & Fridays 10:00-2:00.
Step 1 - Place up to 6 items on hold through our website catalog. If you need help selecting items or logging into your account, send an email to mjstaff@wilsoncolibrary.org or call 615-758-7051.
Step 2 - Library staff will call you when your requested items are ready to be picked up, and you will choose your pickup day. You may receive an email when we pull your items, but they are not ready to be picked up until we call you.
Step 3 - When you arrive at the library to pickup your items, please stay in your car. We are trying to keep this a contact-free service. Park near the book drop & call 615-758-7051 to let us know you are here. A staff member will then check your items out to you, put them in a bag, and bring them outside to the orange cart near the book drop. Once the staff member has gone back inside the building, you may leave your car and get your items.
Step 4 - Return all items in our book drop. Returned items will be quarantined for at least 72 hours before we check them in. No fines will accrue on any items while we are closed.
If you have any questions please email mjstaff@wilsoncolibrary.org or call 615-758-7051. We will be answering our phone Monday thru Friday 10:00-2:00.