eBooks -- NEWS & UPDATES
JANUARY 2017

KINDLE ISSUES

NookColors are also having issues, despite being "app-based" because of the version of Android they're running. This is an edited version of the email I sent our staff last night:
A patron came in today with her NookColor. It was giving her errors about "security certificates". Normally she's been able to hit Continue and just carry on, but it was in a loop. Here's a thing from OverDrive about WHY this happens:
https://help.overdrive.com/customer/portal/articles/1481613-what-to-do-if-you-get-a-%22security-warning%22-error-in-android-while-browsing-an-overdrive-powered-website
But the longer answer is that B&N is really not supporting OverDrive on the Nook, or much of anything really. She finally told me that B&N had sent her an message saying that apps she currently has will continue to work (?), but customers might not be able to add new apps.
About 99% of the time, problems with the OverDrive app can be remedied by deleting and reinstalling the app. However...when I went to delete (we couldn't get the errors to stop), the Nook suggested I "archive" the app, as it might not be available later if I hit Delete. Good thing I archived! The B&N app store has NO updated OverDrive app anymore. Nothing. So I "unarchived" the app, which luckily required a full re-login, which seemed to do the trick. We got her the audiobook.
If OverDrive ever gives up entirely on Nook, or B&N does, I'll try to let you know, but the big takeaway is this: do NOT delete the app off a Nook, as it may never come back. Instead, go to Apps, press and hold the app, then choose Archive. Go into My Stuff in Apps and find it and Unarchive it. That does a reinstall.
___________________________________________________________________________
It sounds like people with older Nooks, Sony Readers, etc.are experiencing problems with Bridges (and any other eBook service they might be using). Here's a pretty good description of what's happening.
Older versions of Adobe Digital Editions are no longer compatible with Overdrive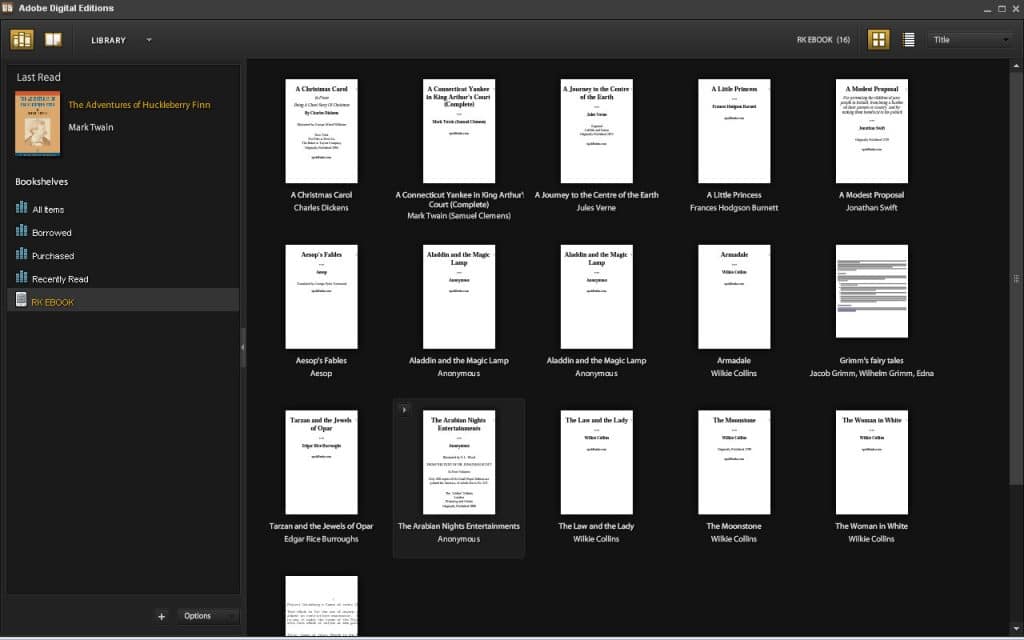 Adobe Digital Editions is a piece of software that allow you to transfer e-books you borrowed from the library or another bookstore and allow you to transfer them to your e-reader, smartphone or tablet. Many people have been receiving a myriad of errors lately using older versions of Digital Editions. I would recommend anyone experiencing problems to upgrade to 2.01 or higher.
Over the course of the past few months Google Play, Overdrive and many other online retailers have updated their Adobe Content Server and this has created many problems with users who were using older versions of Adobe Digital Editions. I would recommend you use version 2.0.1 or 4.5, both seem to work.
...are a series of tutorials that will safely deauthorize older versions of Digital Editions from your PC and make sure the new version works.

December 2016

RECENT UPGRADE and OLDER DEVICES

OverDrive recently upgraded more of our services to HTTPS as part of our continued commitment to security and privacy. While this process was seamless and invisible to the vast majority of users, it resulted in compatibility issues for some older devices and software versions. We apologize for the inconvenience, and have provided solutions and alternatives below (wherever possible).

Sony Reader WiFi
Sony Reader WiFi devices no longer allow users to download eBooks directly on the device. Users can still download library eBooks to the Sony Reader software on their computer, then transfer eBooks from their computer to their Sony Reader.

NOOK GlowLight Plus
Users cannot currently open library eBooks that they've transferred to the NOOK GlowLight Plus. Barnes & Noble is aware of this problem and working on a fix, which should be released in a future device software update.

Adobe Digital Editions (ADE)
Some users have had problems downloading eBooks using Adobe Digital Editions (ADE) 2.0 or below. As a solution, we recommend always using the latest version of ADE (currently version 4.5). Some Windows XP users have continued to experience issues after upgrading ADE, so they may still have difficulty downloading library eBooks. Microsoft discontinued support for XP in 2014, and unfortunately there is no solution for these users at this time.

A help article with this information is available for you to share with staff and users if needed.

Thank you,
OverDrive



DECEMBER 2016

BRIDGES Website Re-Vamped

http://app.overdrive.com/the-new-overdriveBRIDGES Website Re-Vamped: Enhancement to the BRIDGES site went live on December 1st—check out the new look!https://bridges.overdrive.com/
At the top of the screen, you'll still see the SIGN-IN button, but now there are 4 additional tabs:
SUBJECTS, COLLECTIONS, KIDS, and TEENS. The pull-down arrow next to COLLECTIONS displays choices like:
• Available Now
• New eBooks / New AudioBooks / New Videos
• Most Popular
• Try Something Different
Other enhancements include:
• Availability banners displayed on the book covers
• Actions like "Borrow" or "Place a Hold" displayed on the book covers
• Improvement for placing and receiving titles on HOLD
• "Return Book Early" more evidently displayed
There's a short video clip worth watching on OverDrive's websitehttp://app.overdrive.com/the-new-overdrive. And enjoy!!




NOVEMBER 2016

The New OverDrive Streamlines Library eBook and AudioBook Lending

Enhanced tools for librarians to connect with their readers more effectively CLEVELAND – November 16, 2016 – Meet the new OverDrive, the fastest and easiest way to reading happiness from the library. Libraries around the world now have a new integrated website and app to deliver more eBooks and audiobooks to their readers. The OverDrive service, used by over 90 percent of public libraries in the U.S., has been updated with dozens of innovative features including enhanced security to attract new users to the library. The ease-of-use simplifies the borrowing process and enhances discoverability so readers don't leave empty-handed. OverDrive provides librarians powerful curation tools to customize collections and reach new areas of their community. With improved technology, based on OverDrive APIs, the new user experience is simple and consistent across web, mobile and the app. To find a library near you, visit overdrive.com. The new and enhanced features that will benefit readers and libraries include: Fast, Streamlined User Experience.
With the new simplified interface, readers are always one click away from discovering more titles and managing their checkouts.
Auto-complete search functionality. Users can begin to type an author's name or book, and search results display a list of titles, series or authors.
New browse, search and sort by subject and dates titles were added to the library.
See new pre-released or "coming soon" titles and place a hold immediately.
Clear and visible title availability, so readers always know what titles can be checked out.
When placing a hold, users will see recommendations of titles available now to borrow.
If a library doesn't have a specific eBook or audiobook in their digital collection, users can recommend that their library purchase the title for patron driven acquisition.
All readers need is a library card to get started reading.
The entire reader experience uses HTTPS to protect a library users' security and privacy.
Enhanced Tools for Librarians to Connect with Readers.
Create custom collections of interest on the library's homepage and feature titles to their community such as popular book club reads, a local author spotlight, book-to-movie tie-ins and more.
Curate content for language or subject specific "rooms" (areas with specially curated collections). For example, to reach new areas of their community, librarians could create a language room with eBooks and audiobooks available in Spanish.
Kids and/or Teens' eReading Rooms offer a youthful design and safe environment for young readers.
Individual collections and search results are shareable through a persistent direct link to that content.
Stronger support for library consortiums and shared collections. Each library can create a browsing experience specifically designed for their community or leverage the curated collections of the consortium's.
Non-English readers. To reach readers who prefer to browse and read in their community language, a multilingual interface in 15 languages.
"The features of the new OverDrive align with the needs of today's library customers," said Shannon Lichty, Director of Partner Services at OverDrive. "As a result of the tremendous efforts of thousands of librarians, readers across the world can find and enjoy their next great read quicker and easier than ever." Learn more about the new OverDrive at app.overdrive.com/the-new-overdrive. About OverDrive
OverDrive is the leading digital distribution platform, supplying the industry's largest catalog of eBooks, audiobooks, streaming video and periodicals to 34,000 libraries and schools worldwide. We support all major computers and devices, including iOS®, Android™, Chromebook™ and Kindle® (U.S. only). OverDrive delivers all digital media on a single platform, and offers innovations such as OverDrive Read, the breakthrough EPUB and HTML5 browser-based reading experience, and Read-Along eBooks. Founded in 1986, OverDrive is based in Cleveland, Ohio USA and is owned by Tokyo-based Rakuten. For more information, visit www.overdrive.com or follow us on Facebook, Twitter, Pinterest and our blog. Contact: David Burleigh, Director of Marketing & Communications dburleigh@overdrive.com 216-573-6886 ext. 218




FEBRUARY 2016

From OverDrive:

We released OverDrive v3.5.0 for iOS on Monday, February 1, 2016. Among other things, this updated version of the app resolves long-standing issues related to saving audiobook position and syncing. Unfortunately, it also introduced a new bug that prevented some users from opening or using the app after updating.

On Friday, February 5, 2016, we released v3.5.1, which resolved the initial errors and allowed most users to open the app. However, we're now finding that some app users are encountering new problems.

Details follow, but before we proceed – we're truly sorry for the frustration and hassle that we've caused you.

For a full update on these issues and trouble shooting please read the following help article: http://help.overdrive.com/customer/portal/articles/2323563




OCTOBER 2015

OverDrive is changing how Project Gutenberg titles are presented on Bridges. Over the next few weeks, they will be removing the existing Project Gutenberg collection and interface from our site. Instead, those titles will be fully integrated into our collection as Simultaneous Use eBooks (remember Always Available).

Details about Project Gutenberg changes

• Titles have been added as a Simultaneous Use plan that is free and will never expire (no waitlist and always available—great for book clubs or classroom usage). The titles will be integrated with our purchased titles, allowing users to browse and search directly. That will make them much easier for patrons to find and use.
• The catalog includes over 4,000 of the most popular titles from the previous Gutenberg collection.
• These titles will be subject to our lending period and checkout limits, and expire from the user's account accordingly.
• Every title will be available in both OverDrive Read and Open EPUB formats.
• Reporting on Project Gutenberg content will be included in applicable reports.

Some of the current users of the collection will be confused when they find that the "Additional eBooks, Always Available" link is no longer on the main page. Assure them the same classic materials are still there and that they can now be found with everything else. More people will discover them and you'll have better information on their use. Sounds like a win-win.


July 17, 2015

NEIBORS HAS TRANSITIONED TO BRIDGES—

Same Service, Same Vendor (OverDrive), More Books Best-selling and classic titles available anytime, anywhere Iowa Library Services has decided to merge Iowa's two eBook/electronic audiobook consortia into one state-wide consortium, offering the same services as before, only with a wider selection of books. BRIDGES takes up where NEIBORS left off.If you were using NEIBORS, your information has been transferred and you'll be very familiar with how things work. BRIDGES: Iowa's eLibrary, offering eBooks and audiobooks available to download for free anytime, anywhere. Library card holders can check out and downloaddigital media by visiting http://bridges.lib.overdrive.com. Dayton Public Library members have access to more than 16,500 eBooks and 7,500 audiobooks. Many titles offer multiple copies for checkout, and users can request to be emailed or automatically check out items when they become available. Digital content is borrowed for a set period of time and titles automatically expire at the end of the lending period- there are no late fees! Users can browse the library's website, check out with a valid library card, and access borrowed titles via PC, Mac, and mobile devices with free desktop and mobile apps. This service is powered by OverDrive, which supports all major computers and devices and is free for patrons with their library card. To get started downloading audiobooks & eBooks, visit http://bridges.lib.overdrive.com. NOTE:Patron positions in the holds queue will be different than it was before the merger.When the collections were merged so were the holds lists.Users from both sides were included and re-sorted by date.So, some people are further down the list than they were before.The good news is that there are now more copies to fill those holds so time-wise, it shouldn't make much difference.


MAY 2015

Dear Library Partner,

We are excited to announce a new listening option for audiobooks that's coming on Tuesday, May 19, 2015, called OverDrive Listen.

Similar to OverDrive Read for eBooks, OverDrive Listen offers the same ease of use; simply browse, borrow, and listen right in your browser with a single click. There are no downloads or software required; all you need is a compatible web browser. Using OverDrive Listen, you can add bookmarks, take notes, or make highlights.

On May 19, this additional listening option will be automatically added to MP3 audiobooks in your digital collection (where publisher permits) at no additional cost. There is no action required on your part.

We look forward to offering this new listening option for your users. If you have any questions, please contact your OverDrive Account Specialist.

Regards,
OverDrive Partner Services




OCTOBER 2014

OverDrive is excited to announce that a new version of OverDrive Read, the browser-based eBook reading experience, is coming on October 15, 2014.Earlier this year, OverDrive introduced support for fixed layout eBooks using EPUB3 and HTML5 technology, which allows books never before available in eBook format to be enjoyed digitally. The fixed layout nature honors the book's original layout, image display, and fonts which are required for titles like The Diary of a Wimpy Kid series, The Strange Case of Origami Yoda, and Humans of New York. This update means that never-available-before eBooks like these are now available to your library or school! Textbooks, children's classics, cookbooks, travel guides, and more can now be enjoyed on any web-enabled device using OverDrive Read. To find fixed layout eBooks in OverDrive Marketplace, simply choose "Fixed layout" from the special features drop-down menu under Advanced Search.The enhanced OverDrive Read reading experience that is currently used for fixed layout eBooks will soon be extended to all eBooks. The interface eliminates distraction from the page layout because the newly-designed menu is now behind the eBook pages rather than to the right of the book. The new OverDrive Read also offers a two-page display on large screens for a true reading experience, and a single-page view on smaller screens (unless otherwise required by the publisher).This update retains all of the great features your users are currently enjoying in OverDrive Read, such as the ability to read offline, bookmarks, notes, search, and custom readability options. And, best of all, OverDrive Read is available with just one-click in any major modern web browser, and doesn't require any software installation or device registration.In order to adopt this new technology required to support fixed layout eBooks, OverDrive Read will no longer work in older versions of Internet Explorer (i.e., any IE version less than version 10) beginning October 15. Less than 0.2% of OverDrive Read usage is from a version of IE less than 10, so the few users impacted by this change will simply need to upgrade to a newer version of IE or switch to the most current versions of Chrome, Firefox, Android, Safari, or the standard browsers on devices like Kindle and Nook.




OCTOBER 2014

From: OverDrive Subject: Update on the end of WMA audiobooks as OverDrive simplifies audiobook use Date: Fri, 10 Oct 2014 Dear Partner, As we previously announced, OverDrive will soon retire the WMA format for audiobooks and music. This is part of our continuous effort to improve OverDrive's ease of use, provide the widest compatibility across devices, and reduce support requests for your library. As we now offer audiobooks from every major publisher in MP3 format, it is time to move forward. We are seeking to get the small percentage of titles that are only offered in WMA format into MP3 format as quickly as possible. A recent update on this effort is that Books on Tape/Random House has agreed to permit 100% of their audiobook catalog to be in MP3 format (availability may vary by region). Here is the timeline for removing the WMA format: >>November 1, 2014<< In OverDrive Marketplace, the WMA format for most audiobooks and all music will no longer be offered for sale. We will continue to offer the WMA format for a small percentage of audiobooks if it's the only format available. No WMA music will be sold after this date. At your user-facing site, only MP3 audiobooks will be displayed unless there is a title that is only available in WMA format. The total number of audiobook or music units will remain the same. This will significantly simplify the download process for new and returning users because MP3 titles are compatible on all platforms running the OverDrive app and can be transferred to a wide variety of MP3 players and portable devices. For the few remaining WMA-only audiobooks and music, the process will be unchanged. >>March 2, 2015<< The WMA format for audiobooks will no longer be sold in OverDrive Marketplace. The WMA format for both audiobooks and music will no longer be available. For any titles where an MP3 equivalent is not available, OverDrive will provide details to affected libraries at that time. Related articles at OverDrive Help will be updated accordingly. If you have any questions, please contact your library's OverDrive Account Specialist. Regards, OverDrive's Partner Services

JULY 2014

Below is a summary of updates for your OverDrive digital library website that are scheduled for release on Monday, August 4, 2014. Suspend a Hold This feature will allow users to temporarily suspend a hold in the waiting list. The user?s position will continue to advance in the queue while their hold is suspended, but the hold will not be filled. After the suspension ends, the title will continue to advance until the hold becomes available. If a user advances to the first position in the waiting list while the hold is suspended, the system will skip ahead to fill the next available hold. An OverDrive Help article to support this feature will be available at the time of the release. Hold Auto-Checkout At the time a user places a hold, the option to auto-checkout the title when it becomes available can be set. Users who elect this option will receive a notification when their title is available confirming that it has been checked out and can be found on their account bookshelf. Users who do not select this option will follow the current hold notification process. Users who select this option but are unable to borrow the title at the time it becomes available (because they have already reached their maximum checkout limit, for example) will be sent the current hold notification email and will have the full hold pickup period to make their checkout. An OverDrive Help article to support this feature will be available at the time of the release. Maturity Settings Two options will be added to the Account Settings page that will allow users to customize their browsing and discovery experience based on content maturity level: 1. The ability to exclude certain content based on the maturity level (Juvenile, YA, General, Adult). This will allow adult users to exclude titles for younger readers and young readers to exclude adult-only titles from their experience. More information how to use this setting is available in this Help article: http://help.overdrive.com/customer/portal/articles/1492447. 2. The option to mask all adult cover images with a basic cover image. This option will be set to No by default. Libraries who would like to mask adult cover images for all users by default can request to do so. Recommended for your collection After a user signs in, a collection of recommended titles will appear on the homepage. Recommended titles will be available for checkout and suggested based on titles the user currently has checked out or on hold. If a user does not have any checkouts or holds, this collection will not appear. And Boolean Searching Based on partner feedback to improve search results, default search behavior will change from OR to AND. Following this change, the number of results returned for a search will likely be lower than with the current behavior, but this change will meaningfully improve the relevancy of the results. Bug Fixes and Performance Improvements

NOVEMBER 22, 2013

This isn't new, but it might be a good time for a reminder. If patrons are looking for classic eBooks, Mark Twain, Edith Wharton, Bram Stoker & the like, click on the graphic that says "ADDITIONAL eBOOKS ALWAYS AVAILABLE: Titles do not count against checkout limits." It gives access to many titles in the public domain. NEIBORS does not purchase these because they are available free and the patrons can check them out for as long as they like.

SEPTEMBER 20, 2013 Dear Library Partner, Apple released iOS 7 yesterday and many of your Apple users may have upgraded their device(s) or will be upgrading in the near future. When an existing OverDrive Media Console (OMC) user upgrades to iOS 7, the app will fail when trying to open a DRM-protected eBook. New or first time users of OMC are unaffected by this issue. We are resolving the issue but in the meantime, here are immediate remedies for users: 1) Re-authenticate the app with their existing or a new Adobe ID. Refer to the iOS section of this Help article for assistance. (Recommended) 2) Uninstall and re-install OMC which will also require the user to re-authorize with Adobe. IMPORTANT NOTE: A re-install will clear a user's bookshelf, history, and app settings. Audiobook users won't notice that anything is different unless they attempt to download parts of audiobooks they already downloaded to OMC before upgrading to iOS 7. A user will receive an error message informing them to download the title again. We encourage you to share this information with your users via email, Facebook or Twitter. Please be sure to follow our Digital Library Blog for the latest updates. We apologize for the inconvenience. Regards, OverDrive's Partner Services

JULY 18, 2013 Please check to see if you have patrons waiting for one of the following NEIBORS ebooks: Safe Haven, Nicholas Sparks, Hachette Digital, Inc. Beautiful Creatures, Kami Garcia, Margaret Stohl, Hachette Digital, Inc. If so, you should probably consider purchasing your own copy. We have many holds on the consortia copy, but Hachette will not sell us more. We purchased these before they decided to only sell backlist titles to libraries. They've since changed their policy somewhat. They will sell to individual libraries, but not consortia. Advantage libraries qualify as individual to them so you can help your patrons out with this one – which also helps everyone else by spreading the copies. I'm hoping they soon see that this part of their "pilot" is going well and they open up their full catalog to consortia again. In the meantime, we wait.

JUNE 24, 2013 You asked, we listened, and OverDrive met the request! Effective last Friday, audiobooks checked out from NEIBORS will have a two-week circulation period (instead of one week)---the same circ period as e-books. The change in loan period is effective with any audiobooks checked out after the change went into effect; it is not retroactive to audiobooks that were already checked out prior to that time. This change is the result of several requests from librarians who've been relaying comments in from their patrons. Changes to the loan period have been updated in the "What is NEIBORS?" brochure that is available on the Iowa Library Services website.

MAY 22, 2013 Dear Library Partner, OverDrive will release an updated version of the OverDrive Media Console (OMC) mobile app for iOS and Android (v2.6.5) on Tuesday, May 29. Below is a summary of the release details—please review and distribute in advance to ensure your support staff are prepared for the updates. OMC for iOS v2.6.5 ·Enhancements to improve the speed of the in-app browser ·Bug fixes ·Reauthorization of Adobe ID for ALL iOS users required by Apple Due to a change in Apple's privacy policies, we've had to make changes to the way we handle licensing of EPUB eBooks and MP3 audiobooks. As a result, the OMC for iOS v2.6.5 update will de-authorize every users' Adobe ID and prompt them to authorize again. Audiobook users will be unaffected unless attempting to download parts from a book that was only partially downloaded prior to the v2.6.5 update. eBooks – Adobe Authorization After installing the update, users with authorized Adobe IDs in place will see the following message: Clicking 'Sign In' will show the 'Adobe Authorization' screen. The deauthorized Adobe ID is pre-populated, so the user will only need to enter the password. The 'Forgot password?' link will be available. Audiobooks – Downloading additional parts Audiobook users won't notice anything different unless they attempt to download parts of audiobooks partially downloaded to OMC before installing the v2.6.5 update. In this case, the following message is displayed: Users will need to download the title again from their digital library website bookshelf to download the missing parts. These updates will be messaged in the App Store and on the "What's New" screen. Additionally, there are two help articles available for users and library staff to help with these updates: Why do I have to sign in with an Adobe ID after updating OverDrive Media Console for iOS? What to do if there is a 'downloadManagererrorDomain:403' error when trying to download an audiobook using OverDrive Media Console for iOS. OMC for Android v2.6.5 ·Bug fixes Note: The issues with Adobe authorization and audiobook downloads will not impact the Android release of OMC v2.6.5. Thank you, OverDrive

APRIL 16, 2013 Late yesterday we received notice from Overdrive that the update they rolled out yesterday caused unexpected slowdowns on websites so they have rolled back the updates until they can fix that: "Today's Next Generation release items may have caused unanticipated slowness at your library's OverDrive-powered website. As a result, we have rolled back the changes as we further assess the impact on site performance. We will notify you when the updates are restored."

APRIL 16, 2013 If you have any patrons trying to figure out how to use Windows 8 & NEIBORS, OverDrive has some help available: How to Install the Windows Media Console for Windows 8 -- http://tinyurl.com/c83txl6 How to Install the Desktop Version of Overdrive Media Console (if they want to listen to wma audiobooks on their computer): http://tinyurl.com/blpuvur

APRIL 2, 2013 Overdrive continues to work on improvements and that means some changes in the website, even after the Next Gen launch. With the update yesterday, a couple of things changed on the website, which renders the Guides we just updated out of date. (Isn't that the way life goes?) We think that we will not update the affected guides until we're fairly certain that the website is pretty much settled in--and hopefully that won't be very long. We may still do few more Next Gen updates for things that haven't been covered, like the nook and mobile app, as I think it would be good to have them at least reflect Next Gen. The most notable one from yesterday is a change in what the patron sees on a search results page. Where it used to give them an option to see everything in the collection that met the search criteria or to see only titles with copies available, they now see a choice for layout of the results: list, grid, etc. The choice for "all" or "copies available" has moved to the left column, along with the other filters, and there is a pull-down menu where the patron can make the choice for "only copies available." This is different, then, than what the Guides show and we wanted you to be aware of that difference. So, as always, stay tuned! We're glad that Overdrive keeps working on improving the experience, it just means that we're going to have to be flexible for a bit.

MARCH 27, 2013 The changes as part of the Next Generation NEIBORS continue. Here's the latest from OverDrive. My best recommendation for those using older versions of Internet Explorer is to switch to another browser (there are security issues with the old ones), but this should help with some of the problems. Below is a summary of updates for OverDrive's Next Generation digital library website that are scheduled for release on April 1. ·Two new options will be available to view titles: Grid and List (in addition to the existing Cover view), both of which provide more information about each title in the views. ·There will be a new "simplified" version of OverDrive Read that will allow your patrons to use OverDrive Read in Internet Explorer without installing a plugin. Patrons already using Internet Explorer with the Google Chrome Frame Plugin or using a different browser will see no difference. However, Internet Explorer versions 7, 8, and 9 will soon give patrons the option to use the "simplified" version instead. The "simplified" version of OverDrive Read supports many of the features of OverDrive Read. However, because some of the features of OverDrive Read depend on the advanced features of HTML5 and CSS3 (which are not available in older browsers without the Google Chrome Frame Plugin), the "simplified" version will provide patrons with a different experience. The most notable of these are the absence of pagination and customized font sizes. ·The language for a title will be added to the Title Details page. ·Accessibility enhancements ·For US libraries only: The full 'Get for Kindle' experience will be available on mobile devices. Additionally, code has been enabled to prohibit a user from entering a '@kindle.com' email address when placing a title on hold.

MARCH 2013 We've been getting some calls about NEIBORS and Internet Explorer, so this is just a reminder that Internet Explorer 8 does not support HTML5 and css3, which Overdrive now uses for the NEIBORS website. It particularly seems to be a problem when a patron tries to retrieve items that have been on hold. Our best advice is to download Firefox or Chrome, both of which are free; we've had good results using both those browsers. Firefox is from Mozilla: http://www.mozilla.org/en-US/firefox/new/ Chrome is from Google: https://www.google.com/intl/en/chrome/browser/ Internet Explorer 10 should work, but people who are using XP machines will likely not be able to download newer versions of IE.