DUE TO THE COVID-19 PANDEMIC
Pioneer Memorial Library will be closed beginning at 6:00 pm

on March 25, 2020.
We will be closed to the public for two weeks. The Commissioners Court
will review the need for extending the closure at a later time.
Please do not return materials until Library is back in full operation. The book return slot will be locked during this period.
NO FINES WILL BE CHARGED DURING THE TIME WE ARE CLOSED.
All holds placed on library materials will be saved during this period and available when we re-open.
No interlibrary loan requests will be taken or filled during this period.
We are not accepting donations for the foreseeable future. Please do not leave any items outside our doors.
Information requests can be made by telephone at (830) 997-6513.
People with wireless devices can use our Internet connection in the parking area behind the library. Choose the network named "Library Public". No password is required.
Blindside
by James Patterson and James O Born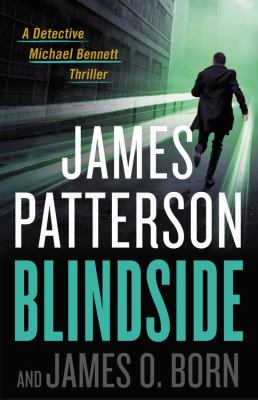 Library Journal The daughter of New York's mayor is missing, and Det. Michael Bennett's son is in jail. So they agree to trade help, with Michael investigating a homicide victim tied to both the computer-smart daughter and an ambitious hacking operation. The string of nasty murders that follows eventually affects national security, complicating matters by bringing in the NYPD, the FBI, and global crime. With a 450,000-copy first printing.
(c) Copyright Library Journals LLC, a wholly owned subsidiary of Media Source, Inc. No redistribution permitted.