Early Literacy
Early Literacy Activity Calendars
Please enjoy these FREE activity calendars that will allow you to practice early literacy skills every day with your children! Be sure to check out the second page for songs and book suggestions! Come back each month for a new calendar. You can also pick up a copy at the circulation desk at the library!
January
February
March
April
May
June
July
August
September
October
November
December
These resources are provided by the Library of Michigan's Ready to Read Michigan program.
1000 Books Before Kindergarten
1000 Books Before Kindergarten is our newest early literacy initiative at the Alma Public Library! The primary goal of the 1KB4K program is to create a bond between a child and their caregiver while creating a love of reading. Through this program, children gain the skills necessary to become independent, confident readers!
Reading one thousand books before kindergarten seems like a huge feat, but it is really very achievable! For example, if you and your child read just one book at bedtime every night, in one year you'll have read 365 books; at the end of year two, you've read 730 books, and after three years you've read 1,095 - you met AND SURPASSED the goal of 1,000 books in just three years!
THE PROGRAM
To sign up for the program, you can visit the library and fill out a registration. Alternatively, you can complete the online registration form through Wandoo Reader (the same program we use for summer reading!) With Wandoo Reader, you can track all of your books online. If you prefer, you can pick up or print out a tracking sheet!
Note: If you are currently using Wandoo Reader for Summer Reading, you can register your child(ren) for 1000 Books Before Kindergarten through the Family Management Portal!
Any child can participate in this program, from birth until they enter kindergarten. The best part is that EVERY SINGLE BOOK your child reads will count to the 1,000 book goal. That means books at storytime, bedtime stories, audiobooks, books older siblings read with them, and so on! And, rereads count toward the total! So if you read Llama Llama Red Pajama three times every night before bed, you get to count that book three times every single day!
For more information from the 1000 Books Before Kindergarten foundation, visit their website. We also have an instructional sheet available here.
WHAT IS EARLY LITERACY?
Early literacy encompasses the skills that every child needs to be a successful reader and learner. At APL, we focus on the five success basics taught by Dr. Ron Ferguson:
1 - Explore every aspect of a book with your child or in your classroom or storytime. Before reading a story together, look at the front cover and talk about what you see and what you think might happen in the story. Look at the back cover together: sometimes there are clues to what a story might be about there, too. Examine the endpapers of the book (the pages glued to the covers). Talk about the colors or pictures you see and if they might connect to the story.
2 - Look at the facial expressions of the characters in the book and label and discuss the emotions portrayed. Relate these emotions to children's lives by having asking them when they have felt angry, happy, afraid, or sad and by asking them to show you how their faces might look with that emotion. For older children, you might build vocabulary by using and defining less common words like joyful, frustrated, or anxious.
3 - Follow the child's lead as much as possible. Talk around a book can be just as enriching as the story. For large groups of children, you might have the children share an answer to a question with their parent, caregiver, or a partner during particular moments during or after the story. To refocus the group, invent a special signal or ask the children to help you turn to the next page or activity by counting to three together.
1 - Read a wordless picture book and ask questions to get your toddler thinking. Have them explain what they are doing or what they think is going to happen. You may get some funny answers!
2 - Create a simple scavenger hunt in your home, library, or classroom for children to point out objects and talk about what they see. For example, make binoculars out of paper towel rolls to bird watch. Hide pictures of Michigan birds all over the room, so they can point them out. Practice bird calls!
3 - Sing - and sing some more! Be intentional in your song choices. Try one that includes a response from the children, or which have many verses and allows the children to make up the verses as you continue.
1 - Routines are important for a child's sense of security. Make sure some elements of your storytime (or other activity) are consistent.
2 - When children are involved in a project, they feel helpful. By encouraging their participation, they build the self-confidence to explore new things.
2 - Children and infants need emotional warmth and physical touch for proper brain development. The lack of emotional warmth and physical touch results in a lower production of oxytocin, a hormone needed for growth. Children that experience love and nurturing are able to cope with stress.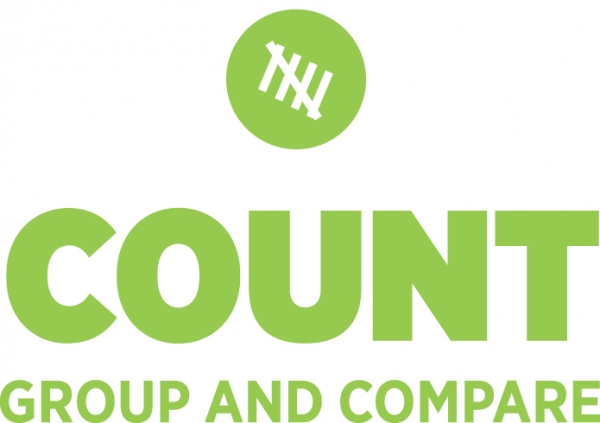 1 - Help your child begin to understand one to one counting by physically having them move items as they count them. For younger children, do this with three items; for 3-year-olds, do this with five items.
2 - Use descriptive words to help your child to "sort" objects. For example, as them to "put the soft things here, put the hard things there" or to "put the big things here, put the small things there."
3 - Point out shapes as you and your child travel around. "Do you see the triangle?" "Where is the circle" Learning the names of shapes will help children as they learn to write alphabet letters later!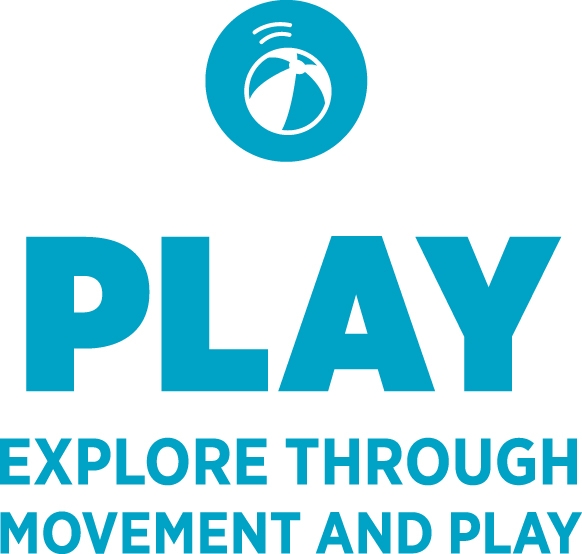 1 - Use sensory tubs to promote exploration via sight, touch, sound, smell, and taste. For instance, fill a tub with colored rice and add buckets and shovels. Your child can then experiment with sight, sound, and touch, in addition to practicing motor skills involved in pouring and scooping.
2 - Have a dance party! Put on some music and allow children to move how they wish, or play a song that requires certain movements, like The Hokey Pokey.
3 - Make available a variety of materials for open-ended, imaginative play. Watch how easily children transform rocks, sticks, and paper towel tubes into houses, people, and rocket ships!
Information adapted from Kent District Library and http://successstartsearly.org