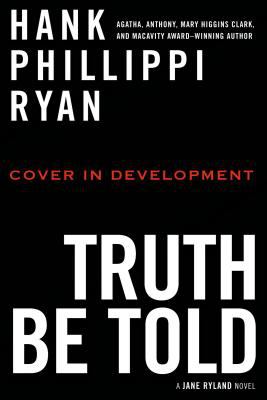 Truth be told
by Hank Phillippi Ryan


Publishers Weekly Ryan's smart, well-paced third Jane Ryland novel (after 2013's The Wrong Girl) takes aim at the housing crisis of recent years. Boston Register reporter Jane Ryland is at work on two stories: an apparent murder in a recently foreclosed house and a supposed puff piece about banking customer service. Both assignments lead straight to revelations of institutional financial malfeasance and possibly more death. Meanwhile, Det. Jake Brogan of the Boston PD receives the solution to a 20-year-old cold case-or has he been handed an inexplicable false confession? Ryan, a Mary Higgins Clark Award winner, cleverly ties the plot together, offers surprising but believable plot twists, and skillfully characterizes the supporting case, which includes a widower attorney, a bleeding heart banker, and an expectant mother who might be married to a murderer. She also provides just the right amount of romance between Jane and Jake, with a delectable hint that Jake might have some competition. Agent: Lisa Gallagher, Sanford J. Greenburger Associates. (Oct.) (c) Copyright PWxyz, LLC. All rights reserved.
(c) Copyright PWxyz, LLC. All rights reserved
Library Journal Starred Review. Boston's Register news reporter Jane Ryland is covering a human interest foreclosure story when she stumbles onto several murders committed in recently foreclosed homes. Investigating further, Jane becomes entangled in one dangerous situation after another. In the meantime, the reporter's clandestine love interest, Boston police detective Jake Brogan, is actively pursuing answers to a 20-year-old unsolved murder. The cold case turns personal as Jake consults case files written by his deceased grandfather, a former police commissioner, to determine if the individual confessing to the crime is truly the killer. As Jane and Jake each gets closer to the truth, they find their lives and their romantic connection precariously hanging in the balance. Danger and intrigue surround them both as they desperately seek closure. VERDICT The third entry in the "Jane Ryland & Jake Brogan" series (The Other Woman; The Wrong Girl) packs a powerful punch, and offers a clever mix of mystery, corruption, and romance. Mystery enthusiasts will want to drop everything and binge-read until the mind-boggling conclusion. [See Prepub Alert, 4/21/14.]-Mary Todd Chesnut, Northern Kentucky Univ. Lib., Highland Heights (c) Copyright 2014. Library Journals LLC, a wholly owned subsidiary of Media Source, Inc. No redistribution permitted.
(c) Copyright Library Journals LLC, a wholly owned subsidiary of Media Source, Inc. No redistribution permitted.
Book list *Starred Review* A prominent cold case is back in play. Women are being murdered in empty houses that have been foreclosed, and reporter Jane Ryland and Boston PD detective Jake Brogan are wondering if their relationship, right at the edge of ethical, in his view, can ever work. When a recent parolee confesses to a 20-year-old unsolved murder that bedevils Brogan as it haunted his late police-commissioner grandfather, Brogan's colleagues accept the confession as valid, but Brogan is dubious. Working both old and new cases, Brogan continually runs into Ryland, who's on assignment with Peter Hardesty, a widowed lawyer who's attracted to Ryland and arousing Brogan's jealousy. At the heart of it all are foreclosures, which are being manipulated by a cabal of bank employees for personal gain as well as by new customer-services bank officer Liz McDivitt, who's playing Robin Hood. In the third entry in this award-winning series, investigative reporter Ryan again takes on a social issue the harm to individuals caused by bank foreclosures and puts it at the center of a fast-moving procedural with a strong journalistic bent. In Ryan's adroit hands, with her brisk prose, appealing protagonists, and well-limned characters, even foreclosures can be sexy.--Leber, Michele Copyright 2014 Booklist
From Booklist, Copyright © American Library Association. Used with permission.