New Books and More!
There are two ways to see new books added to library collections from home.
ONLINE CATALOG
The library catalog home page displays a selection of new books added to various library collections. Click the collection name to see titles recently added. Click on an item's title to view the full record and place it on hold for pickup.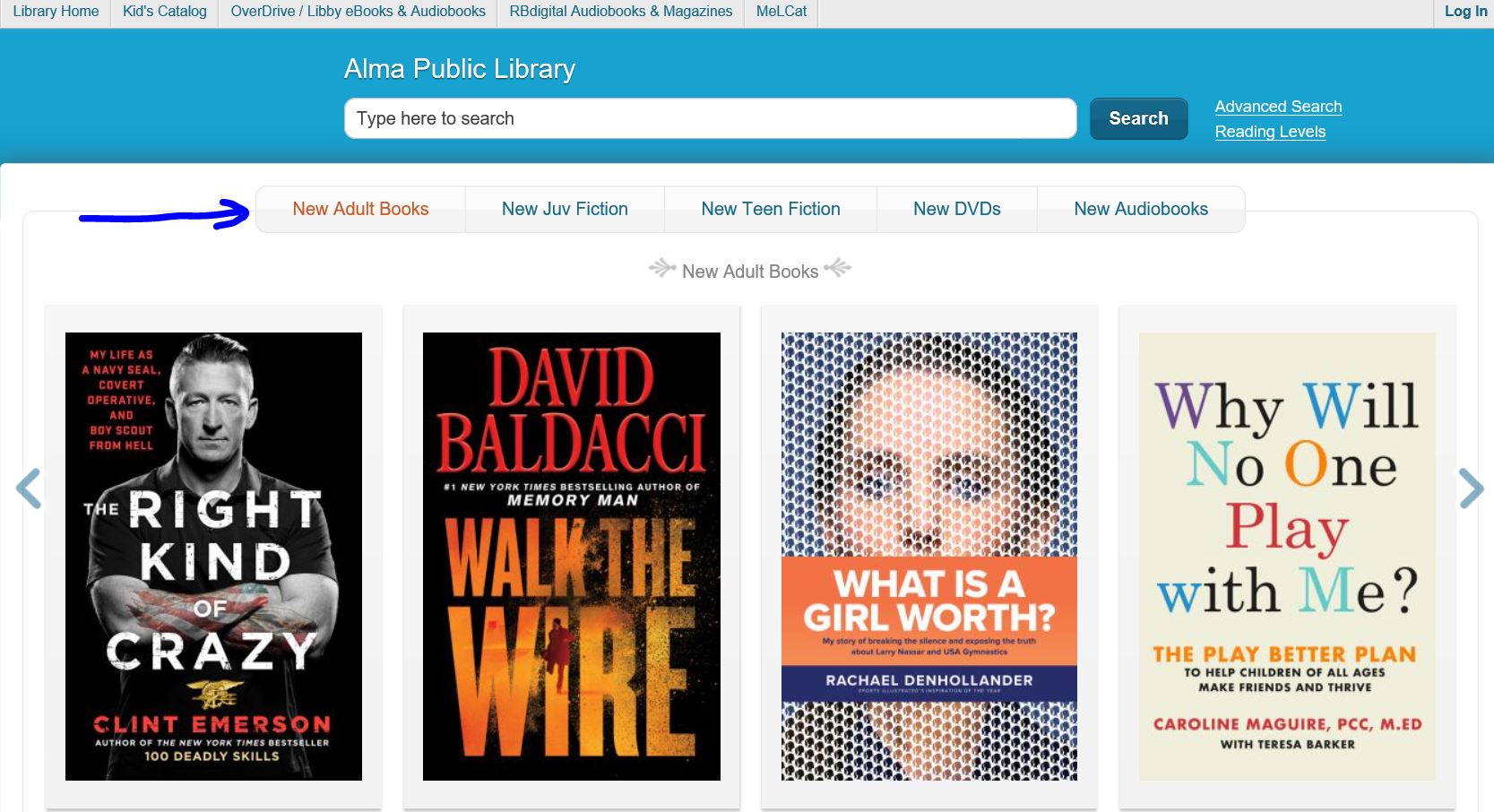 RSS Links
If you have an RSS "feed" reader* installed in your browser, you can copy and subscribe to the links for various collections below. These links should also work by simply clicking them from a Google Chrome window. The links do not work as well in Internet Explorer, Firefox, or on Apple devices without first installing an RSS reader (see information below).
From a collection's list of titles, you will be able to select individual titles to view the full record and place it on hold for pickup.
Internet Explorer (IE) browser - the links above may open, but will probably have to click "sort by date" to see the newest titles, OR, read and follow instructions for how-to subscribe to and read RSS feeds with IE.
Apple devices / Safari browser - to use the above links, download an RSS feed reader app to your device, copy selected URL links above and paste into the app.
Firefox browser - install an RSS feed browser extension add-on or plug-in.