4-Hour Field Trips
Field Trip: A trip through which participants study and learn firsthand.
There's nothing like a field trip!
The Cedar City Library is opening its doors and moving outside to more fully complete our mission to serve "as a source of self-education, personal enrichment and as a repository of local history." We're taking people on field trips!
What you need to know.
In our inaugural season (2023) we will lead five field trips.

Participation for each field trip will be limited by the field trip scholar/mentor.

Field trips will be free of charge.

Participants will need to dress and equip appropriately for each field trip. For example, boots for hiking, water, sunscreen, personal medications, etc.

No restroom facilities will be available on most field trips.

Participants will furnish their own transportation or carpool. Check your gas tank!

Field trips will begin at 8:00 a.m. unless otherwise specified.

Scholar/mentor tips are encouraged.
Field Trip Schedule: This section will be updated as more information arrives.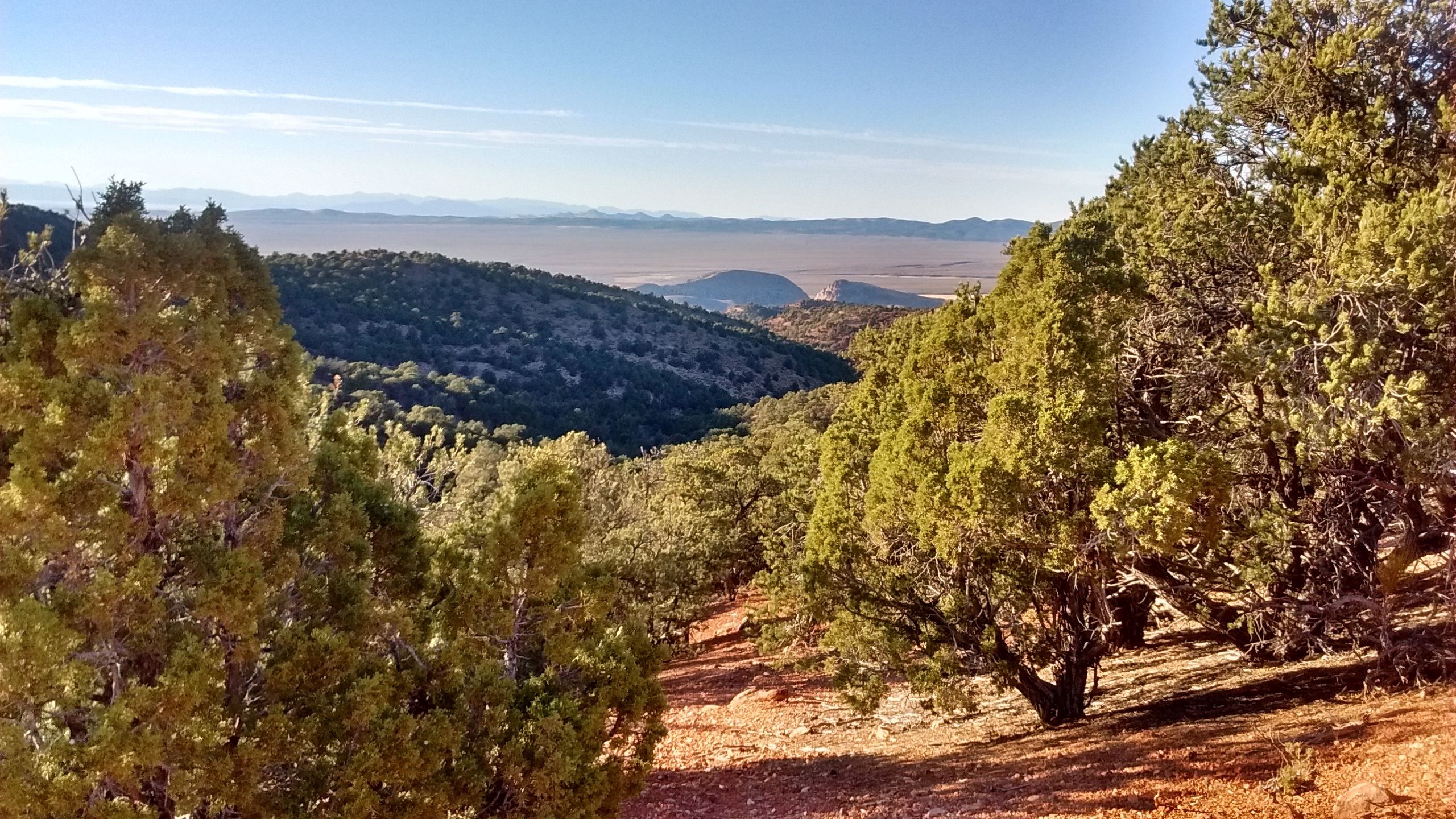 Thursday, May 18 - This field trip has taken place.
Limit 15 participants: West Desert history, flora, fauna, and wildlife with Dr. Paul Larson, emeritus, Southern Utah University. Dr Larson led his students on this field trip several times. Sightings of pronghorn, wild horses, and other animals is possible. Sign up here.
Praise for our first field trip:
"Dr Paul Larson has set the bar very high for those who will leading future trips. He was excellent in having everyone engaged in the conversation."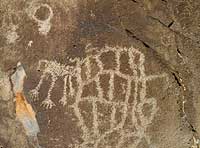 Thursday, June 15
Rush Lake Petroglyphs with Dr. Emily Dean. Visit and learn about the Rush Lake petroglyphs (north of Enoch, Iron County, Utah) with anthropologist Dr. Emily Dean. (Photo credit: Photo taked from "Rush Lake Legend" found on the ScienceViews.com website). Dr. Dean has been with Southern Utah University for 17 years. She is currently the Chair of the Department of History, Sociology, & Anthropology and Associate Professor of Anthropology. Education: BA, University of Oregon; MA, University of California - Berkeley; PhD, University of California Berkeley. During her upcoming sabbatical she will prepare new classes for the Anthropology program, revitalize the archaeology field school, and prepare a journal article and a book proposal. Sign up here.
Friday, July 14
Cemeteries of Iron County with Ryan Paul and Steve Decker. Utah Burials Database shows 12 cemeteries in Iron County, two are abandoned and is private, nine are active. Cemeteries are places of both fact and lore. This field trip will discuss the cemeteries of Iron County from noting Chinese railroad workers buried in western Iron County to physical tours of the Cedar City, Summit, and Parowan Cemeteries. There will be some walking involved. Walking will be on flat to slightly inclined grassy areas, not too steep but somewhat uneven. Ryan Paul is a lecturer of history at Southern Utah University. Previous to his time at SUU, Paul was the museum curator for the Frontier Homestead State Park in Cedar City, Utah. He earned a bachelor's degree in history from Weber State University, a master's degree in history from the University of Mississippi, and a master's degree in arts administration from Southern Utah University. Steve Decker is the Cedar City Library Director. He has a master's degree in library science from Emporia State University and two bachelor's degrees, political science and anthropology, from Southern Utah University. Along with his sister, Sandra Benson, Decker serves and Co-Historian for Parowan City.
Thursday, August 17, 2023: TBA
Thursday, September 14
Bird Watching with Steve Hedges. Mr. Hedges contritutes heavily to ebird.com and is a member of the orgnaization's Records Committee. Participants will meet at the Canyon Park, west side, 151 S. 400 E. Participants are highly encouraged to bring binoculars. (Photo credit: Photo taken from Utah Division of Wildlife website).
Steve Hedges:
BS Wildlife Biology, Washington State University, 1970.
Wildlife biologist, U.S. Bureau of Land Management, 1973-2006.
Private biological consultant, 2006-2017.
Utah breeding bird survey coordinator, 1986-2006.
Cedar City Christmas bird count compiler, 1978-2005.
Editor of Utah Birds, 1985-2006.
Suggested bibliography:
"Sibley Birds West: Field Guide to Birds of Western North America," by David Sibley. (Avaliable at the Library).
"Of a Feather: A Brief History of American Birding" by Scott Weidensaul. (Available at the Library).
"A World on the Wing: The Global Odyssey of Migratory Birds" by Scott Weidensaul.(Available at the Library).
"What it's like to be a bird : what birds are doing, and why -- from flying to nesting, eating to singing," by David Sibley (fun miscellaneous yet amazing facts about birds). (Available at the Library).
"WIld Ameica: The Record of a 30,000 Mile Journey Around th Continent by a Distinguished Naturalist and His British Colleague," by Roger Tory Peterson and James Fisher.
See also:
https://www.allaboutbirds.org/news/10-great-books-on-birds-a-big-year-reading-list/
https://birdfeederhub.com/backyard-birds-in-utah/
https://www.blm.gov/documents/utah/public-room/brochure/common-birds-southern-utah-and-norther-arizona