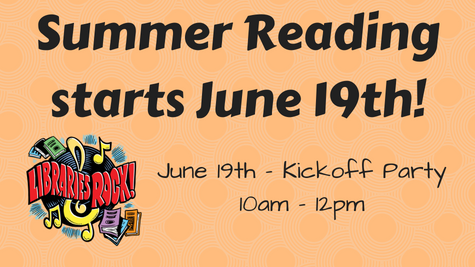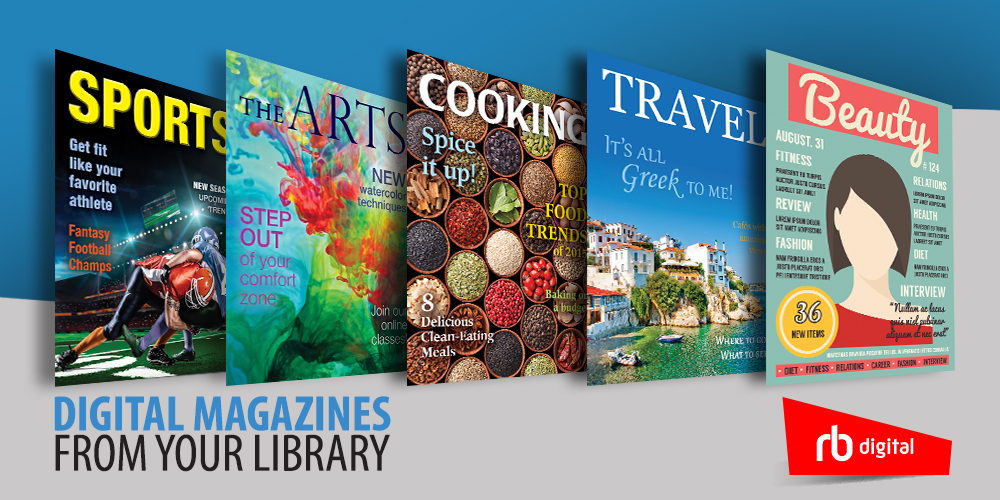 RBdigital features full-color, digital editions of 175 popular magazines for instant desktop or mobile device reading!
To access, click the Digital Magazines link on our website. After creating an account with a Username and Password you can start reading instantly! There is also an RBdigital app for reading on mobile devices. More features:
Select both new and back issues
No holds, no checkout periods, and no limits to the number of magazines checked out
Add magazines to your personal reading list
Article search feature
Try it out -- and if you have questions, visit the library front desk!
Download the RB digital app (you must first go to RBdigital from our website and create your RBdigital username and password):
---
For those who previously used Zinio for Libraries:
The transition should be seamless for those who previously used our website link to read magazines on a computer. The same Username and Password created for Zinio can be used for RBdigital.
Those who previously used the Zinio app on mobile devices will have to download the RBdigital app (the Zinio app will still work through April 3, 2018). Magazines currently checked out will automatically transfer to the new app, but they will have to be re-downloaded for reading. Note for first time users: before using the mobile device app, new users must first go to RB digital from our website to create a Username and Password.
If you have any questions, ask at the library circulation desk and we can help you make the transition to RBdigital magazines!
Read e-books and audiobooks in the FuelYourMind Digital Collection via OverDrive, brought to you by our membership in the White Pine Library Cooperative.
To borrow books, click on the e-book icon on our website. Validate with your library card, create a username and password, then borrow books and read immediately on a computer, e-reader, smartphone or tablet with the OverDrive app.
Questions? Ask at the Library front desk and we can help!